Blueberry kale smoothie
Healthy doesn't have to taste like dirt. Blueberry kale smoothies pack a powerhouse nutritional punch without any of the earthy flavors we don't love.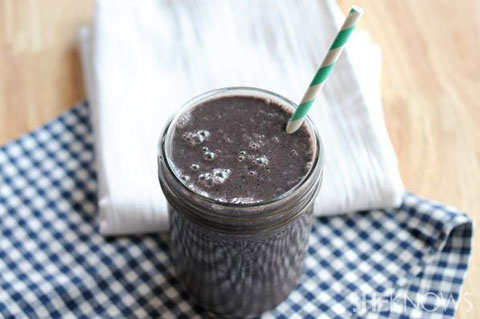 Blueberry kale smoothie
Serves 1
Ingredients:
1 cup milk of choice
1/3 cup frozen blueberries
1/4 cup frozen pineapple
1 teaspoon honey
1/2 teaspoon ground cinnamon
1-1/2 cups chopped fresh kale, washed
Directions:
Combine all ingredients in a high-powered blender and blend until completely smooth.
Serve immediately.
More favorite smoothie recipes
Banana coconut smoothie
Strawberry, chamomile and quinoa smoothie
Summer peach cobbler smoothie