Gluten-free chocolate chunk brownies
Rich, dense and fudgy gluten-free brownies are only a few steps away. Stuffed with chunks of rich chocolate, these brownies are sure to be a hit.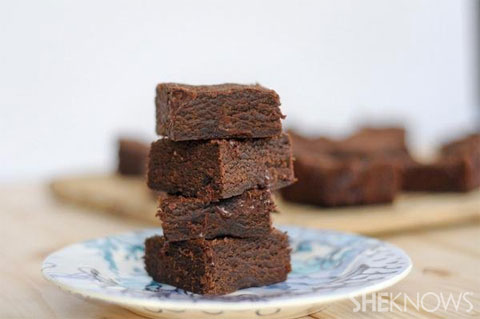 Gluten-free chocolate chunk brownies
Makes 16 brownies
Ingredients:
2 cups cashew butter
2 tablespoons cornstarch
1/3 cup plus 1 tablespoon brewed coffee
1/2 cup pure maple syrup
3/4 cup honey
1 teaspoon vanilla extract
1/2 cup cocoa powder, sifted
1/4 teaspoon salt
1 cup semisweet chocolate chunks
Directions:
Preheat oven to 325 degrees F.
Line a 9 x 9-inch square baking pan with foil and set aside.
Combine the cornstarch and brewed coffee, then mix together with the cashew butter until creamy.
Add the maple syrup, honey, vanilla, cocoa powder and salt.
Mix until well combined.
Fold in the chocolate chunks and then spread the batter into the prepared pan.
Bake at 325 degrees F for 20 to 25 minutes.
Let cool completely before cutting.
More fantastic brownie recipes
Irish car bomb brownies
Flourless almond coconut brownies
Cake batter brownies