Cauliflower popcorn
Looking for a healthy snack for the big game or movie night? Look no further! Fresh cauliflower is roasted to crispy perfection with your favorite blend of spices. Popcorn never tasted this good!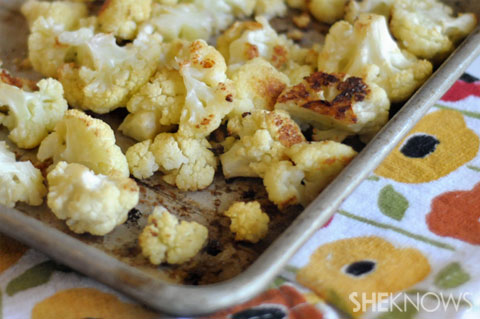 Cauliflower popcorn
Serves 1
Ingredients:
1 large head fresh cauliflower, cut into small florets
1 tablespoon olive oil
1/2 teaspoon salt
1 teaspoon favorite spice blend (optional)
Directions:
Preheat oven to 425 degrees F.
Spray a large baking sheet with nonstick spray.
In a bowl, toss together the cauliflower and olive oil, making sure to coat the cauliflower well.
Spread in an even layer on the baking sheet, and then sprinkle evenly with salt and spice blend if using.
Roast for 25 to 30 minutes, turning once halfway through, until the cauliflower is golden and crisp.
Serve immediately.
More fun popcorn recipes
Pumpkin caramel popcorn
S'mores popcorn bars
Mint chocolate popcorn