Queso mac and cheese
Queso mac and cheese brings the deliciously familiar flavors of traditional queso dip to the family favorite mac and cheese. Spicy tomatoes and green chiles bring the heat while the cheese keeps the kids coming back for more!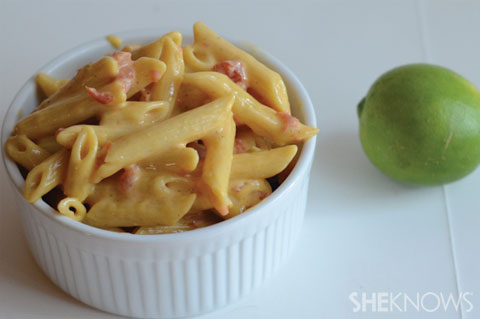 Queso mac and cheese
Serves 8
Ingredients:
1 pound penne pasta
12 ounces American cheese, cubed
1 (10 ounce) can Rotel
Directions:
Bring a large pot of water to boil.
Add the pasta and cook according to package directions to al dente, about 9 minutes.
Drain and put back in hot pot.
Add the cheese and the Rotel.
Reduce heat to medium and cook, stirring constantly, until the cheese is totally melted.
Remove immediately from heat and serve hot.
More fantastic mac and cheese recipes
Guinness mac and cheese
Gluten-free and vegan mac and cheese
Extra cheesy macaroni and cheese