Cherry pie angel food cake
Cherry pie angel food cake takes two low-calorie and low-fat ingredients and turns them into a sweet snack you can feel good about eating! Angel food cake mix and sugar-free cherry pie filling are key to this surprisingly simple dessert.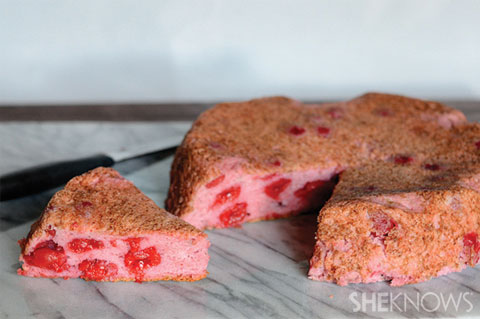 Cherry pie angel food cake
Serves 10
Ingredients:
1 (16 ounce) box angel food cake mix
1 (20 ounce) can no sugar added cherry pie filling
Directions:
Preheat oven to 325 degrees F. Spray a 9-inch springform pan with nonstick spray and set aside.
Combine the cake mix and pie filling in a large bowl and gently stir until just combined.
Pour the batter into the prepared pan.
Bake for 45-60 minutes until done.
Let cool completely before slicing.
More fabulous angel food cake recipes
Lemon zest angel food cake
Sugared angel food cake
Creamy orange angel food cake