Featured Recipes in "Picky Eaters "
7-8 of 32 total recipes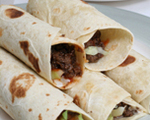 This is the one sandwich that can be packed already-made. Take leftover hamburgers, break them up, pack them with veggies and you have a great school lunch.
Recipe provided by ChefMom on Aug 13, 2010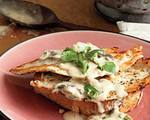 This recipe can be as quick or as elaborate as you want. Feel free to use instant mashed potatoes, gravy from a jar, or make it all yourself. If you are going the quick route, this...
Cook Time:

30 min

Serves: 4 People
Recipe provided by ChefMom on Aug 11, 2010