Featured Recipes in "Mardi Gras Recipes"
1-3 of 3 total recipes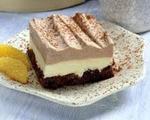 Frozen Tiramisu Squares are an ice cream-like dessert with a delicious blend of chocolate and orange flavors. The preparation time includes a lot of refrigeration time (5 hours). While this...
Cook Time:

6 min

Serves: 15
Recipe provided by ChefMom on Dec 4, 2010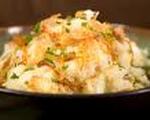 You may have to exert some arm power, but smashed potatoes are one of my favorite easy recipes for Thanksgiving because of all the mouth-watering variations. These cheesy spuds feature Manchego...
Cook Time:

20 min

Serves: 6-8 People
Recipe provided by ChefMom on Nov 21, 2010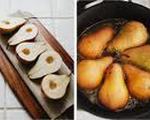 This is a 30-minute dessert that melts in your mouth with sweet spiciness. Serve with vanilla ice cream.
Cook Time:

30 min

Serves: 6-8 People
Recipe provided by ChefMom on Nov 21, 2010