Featured Recipes in "Cajun/Creole Recipes"
1-3 of 3 total recipes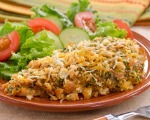 Cajun seasoning and cheese crusted chicken breast dinner, made with Hellmann's real mayonnaise.
Cook Time:

20 min

Serves: 4 servings
Recipe provided by ChefMom on Oct 4, 2011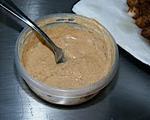 Looking to kick your meal up a notch. Cajun Dipping Sauce gives your food just the right amount of kick without killing your taste buds. Try it our with onion rings, fish, or anything you want...
Cook Time: –
Serves: 1 cup sauce
Recipe provided by ChefMom on Nov 29, 2010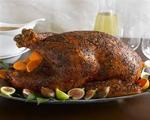 Looking for something different this Thanksgiving. Smoked paprika turns a tired turkey into a delicious, gourmet meal, certain to please the whole family. Tip: Make sure you baste the...
Cook Time:

3 hr

30 min

Serves: 15 people
Recipe provided by ChefMom on Nov 17, 2010