Modern Mom: Fall Crock-Pot recipes for the family
If you enjoy using your Crock-Pot, you won't want to miss these eight incredible recipes that are perfect for fall.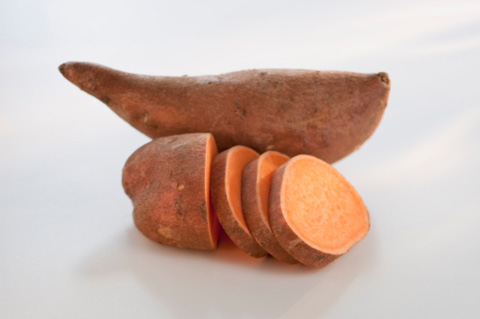 Photo Credit: Tetra Image/Royalty-free/Getty Images
Every Sunday in the fall, my husband and I take turns making dinner in the Crock-Pot. There really is nothing better than smelling your slow-cooked meal throughout the crisp, cool fall day. We've made soups, stews, desserts, hot chocolate and more. Check out our eight best recipes for fall to make in your Crock-Pot!
Sweet potato turkey chili
Mmmm. My favorite part of fall is making homemade chili and cornbread. This sweet potato turkey chili is a tad spicy, but it's warm and inviting when served with honey cornbread.
Big batch hot chocolate
Not surprisingly, this is the kids' favorite recipe here in this household. The recipe makes 15 large mugs, so shorten it to your liking if you're serving a smaller group!
Slow cooker mini chocolate cheesecake
This mini chocolate cheesecake serves two, so we recommend eating it after the kids go to bed and saving them a slice for the next day!
Easy green bean casserole
Perfect to serve with Thanksgiving dinner or just as a side for your Sunday night dinner, this green bean casserole will not disappoint.
Slow cooker gingered carrot soup
With just five ingredients, this soup is certain to get you in the mood for fall.
Apple cider pulled chicken
Pulled pork was the favorite dinner in my house until I introduced my family to apple cider pulled chicken. It's moist, it's sweet and it can be used in a variety of dishes.
Slow cooker creamy potato soup
Potato soup is my husband's favorite, so I make a point to make this at least once throughout the fall and winter season. This recipe, hands down, is the best.
Boozy s'mores hot chocolate
Sorry — no kids allowed! This boozy hot chocolate is perfect if you're entertaining a holiday party or if you just want to cozy up on the couch watching Netflix.
More Modern Mom
Modern Mom: The importance of vitamin A for your kids
Modern Mom: Food and recipe ideas for toddlers
Modern Mom: Teaching your kids to love cooking