Modern Mom: Top 10 pumpkin desserts
While pumpkin may taste great in Oreos, coffee creamer and even gum (what?!), there's really nothing that quite compares to a good ole fashioned pumpkin dessert.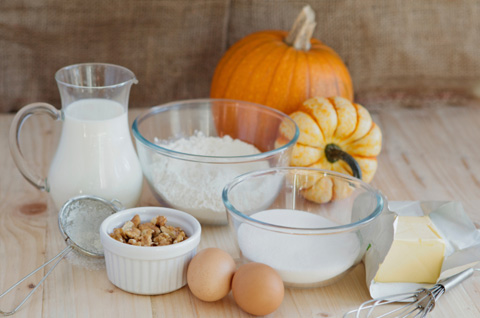 Photo credit: Aiselin82/iStock/360/Getty images
I'll admit — I've already made three pumpkin-oriented desserts and it's barely October. I have two other recipes in mind for this week (I may be a tad obsessed, but that's neither here nor there), and a whole plethora of ones in store for fall. Here are our top 10 pumpkin desserts we're certain you will love (I know I do!).
Pumpkin pie in a mini pumpkin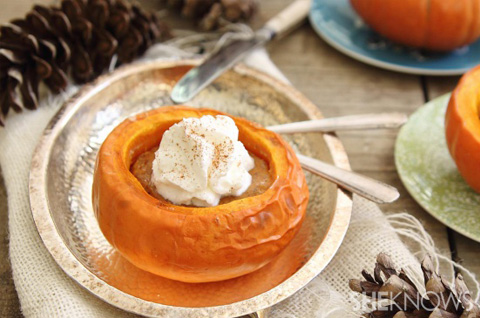 Perfect for dessert at a dinner party or even for Thanksgiving dinner, pumpkin pie in a mini pumpkin is festive, fun and just simply adorable!
Gluten-free pumpkin cheesecake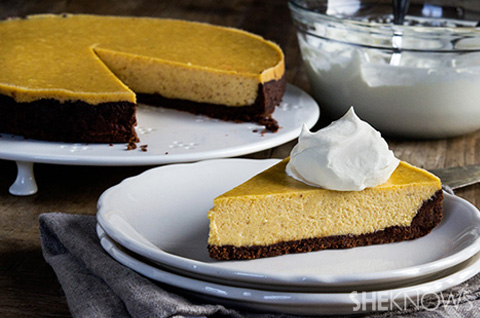 I'm not gluten free, but that's not going to stop me from trying this pumpkin cheesecake! This cheesecake is baked to perfection every time by baking it in a water bath. It keeps the temperature even and prevents the cheesecake from cracking. Yum!
Pumpkin seven-layer bars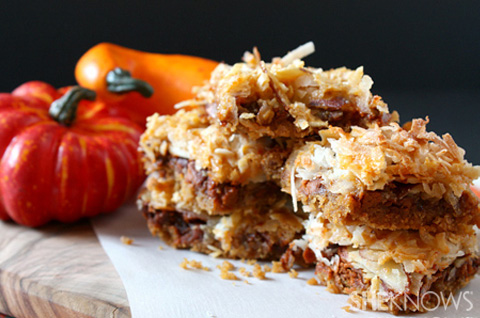 Pumpkin, coconut, graham cracker crumbs, almonds and cinnamon chips. Need we say more?
Pumpkin-coconut pudding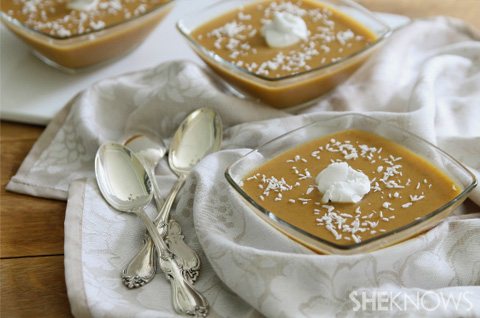 Not only is this pumpkin-coconut pudding delicious, it's healthy. Seconds, please?
Fried pumpkin doughnut drops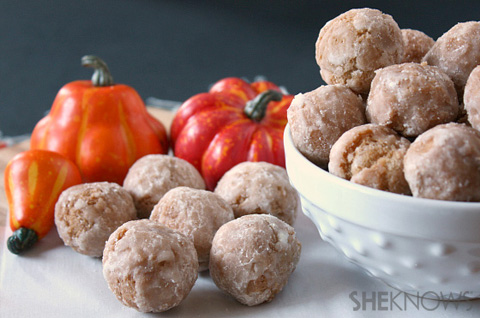 For breakfast one morning, give these homemade pumpkin doughnut holes a try. Topped with spiced vanilla glaze, these will definitely become a family fall tradition!
Pumpkin hot chocolate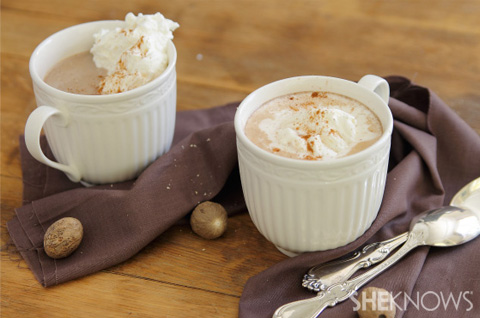 A staple in my house, every Friday night during the fall we make pumpkin hot chocolate while watching a family movie. The kids love this tradition!
Two-ingredient pumpkin cookies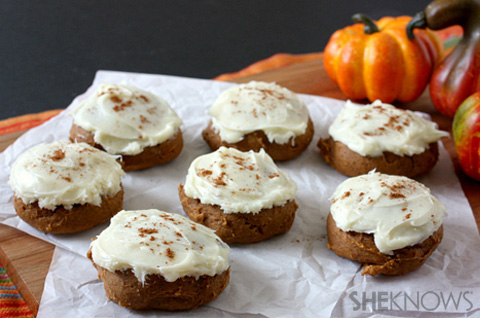 A box of spice cake mix and a can of pumpkin puree is all you need for these two-ingredient pumpkin cookies!
Gluten-free pumpkin whoopie pies with chocolate filling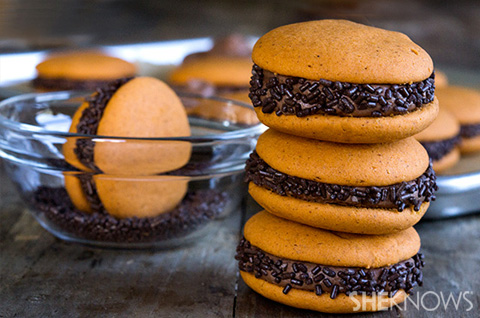 Perfect for Halloween, these pumpkin whoopie pies with chocolate filling are gluten-free and incredibly delicious. Store the recipe in your 'favorites' as it's definitely a crowd-pleaser.
Simple toffee pumpkin cake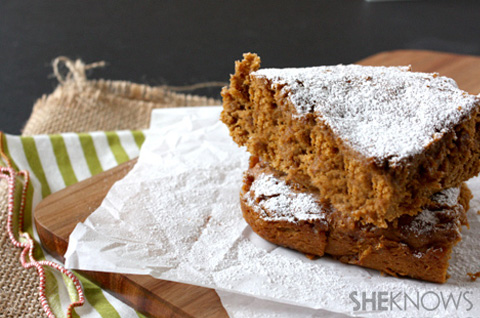 This recipe takes a basic pumpkin cake mix (store-bought or you can make your own). Add in some toffee bits and bake, then top with powdered sugar once cooled. Simple, festive and incredibly tasty!
No-bake pumpkin brulee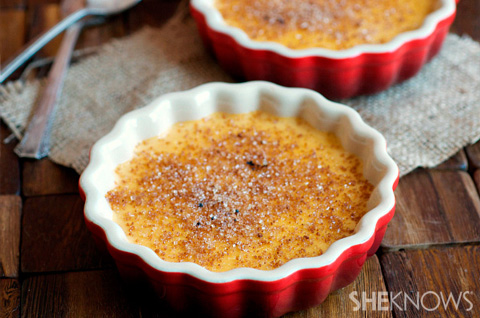 And finally, we bring you a light and fluffy dessert for when you're just not in the mood to bake! This pumpkin brulee is perfect as a sweet treat after a heavy dinner or on its own as a rainy afternoon snack.
More Modern Mom
Modern Mom: The importance of vitamin C for your kids
Modern Mom: Teaching your kids to love cooking
Modern Mom: Favorite kids' dinner recipes