Modern Mom: The best product for fall, with recipes
It's finally October. And while the official start of fall was Sept. 23, we now feel totally justified in everything fall-related — including decor, knit sweaters, pumpkin-flavored everything, boots and, of course, food. Here's our guide to the best produce for fall, including recipes.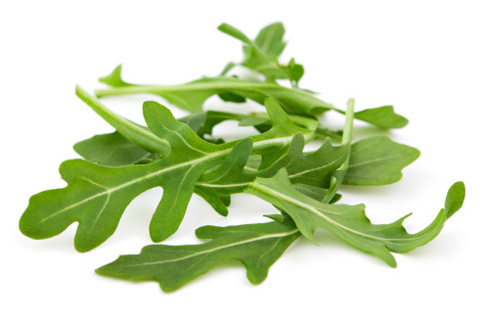 Photo credit: Creativeye99/E+/Getty Images
My personal favorite fall produce are squash, pumpkins and apples. Nothing screams fall more than fresh-baked apple pies, homemade butternut squash (which yes, is currently in my Crock-Pot) and chocolate chip pumpkin bread (on my list for tomorrow!). But, there are more than just those three items that are in season for fall that are equally as delicious. Give one of these 6 fall fruits and veggies a try this season!
Arugula
Arugula is a peppery, leafy green veggie that makes a wonderful base for any salad. Similar to kale, it's rich in vitamin A, folates, vitamin C and vitamin K. At just 25 calories per serving, arugula makes for a great side to your more hearty dinner (and, if you're like me, your pumpkin pie for dessert).
Beets
Beets, which are surprisingly similar to spinach, are a perfect fall food for both harvesting and eating. Their bright, bold colors easily make any meal more festive, plus they give you more energy and help lower blood pressure.
Cranberries
Mmmmm — cranberry cobbler, white chocolate cranberry bars and cranberry sauce, oh my! Not only do they make for heavenly desserts, but they're also one of the world's healthiest foods due to their antioxidant benefits. Finally, you don't need to feel guilty eating dessert!
Fig
Though fig season begins early in the summer, they are usually still available well into autumn. Packed with fiber, vitamin B6 and potassium, figs can help you lose weight without sacrificing taste. A perfect food to treat yourself with before the holidays begin!
Pomegranates
Pomegranates are the perfect fall and winter fruit. In season from October through December, pomegranates are packed with antioxidants, protect against depression and help lower cholesterol. Plus, they're good in chicken dishes, pies and side dishes.
Zucchini
Zucchinis are in season from summer throughout fall, allowing for plenty of cooking and baking with the versatile fruit (that's treated as a vegetable). Zucchini is a great source of vitamin C and can be eaten both raw and cooked.
More Modern Mom
Modern Mom: The importance of vitamin C for your kids
Modern Mom: Food and recipe ideas for toddlers
Modern Mom: Teaching your kids to love cooking