Halloween Oreo-stuffed brownies
Use up those Halloween Oreo cookies by stuffing them into brownies. Your whole family will devour them up.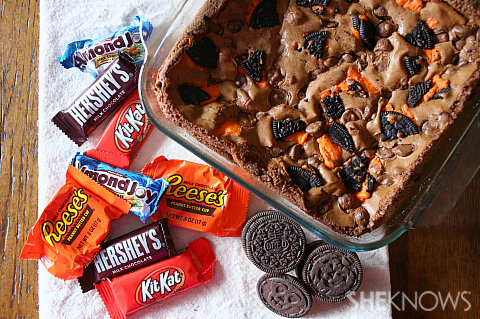 Halloween was not a very big holiday in my family. I very rarely trick-or-treated and I never dressed up. However, half-price candy was always a thing in my household. Who can pass up delicious candy at half the cost of the stuff prior to Oct. 31? These brownies are packed full of leftover candy and festive Halloween Oreo cookies.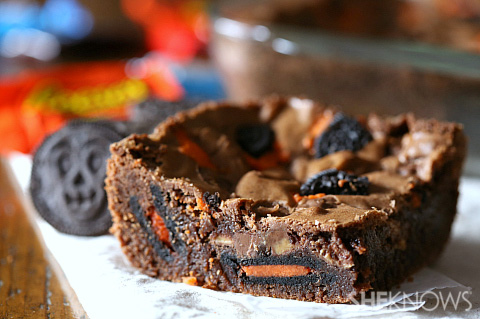 Halloween Oreo-stuffed brownies
Yields 1 (8 x 8-inch) pan
Ingredients:
1 box brownie mix
20 Halloween-colored Oreo cookies
1 cup chopped Halloween candy (I used KitKat bars, Reese's Peanut Butter Cups, Almond Joy bars and Hershey's Bars)
Directions:
Preheat oven according to box directions and spray an 8 x 8-inch pan with nonstick spray.
Make brownie mix according to box directions.
Pour half of the batter in the prepared pan. Top the batter with 16 Oreo cookies and 1/2 cup of chopped Halloween candy.
Pour remaining batter on top of cookies and candy and smooth batter as best as possible. Top the batter with remaining chopped candy and crush the remaining Oreo cookies and add to the top.
Bake for 30 to 35 minutes until set in the middle.
Let cool and enjoy.
More Halloween treats
Halloween pumpkin pudding
Milky Way cookies
Halloween candy cookies