Half homemade cinnamon twists with vanilla glaze
Waiting for yeast breads to rise is the worst. This semi-homemade breakfast treat is packed full of cinnamon sugar flavor and ready in just 30 minutes.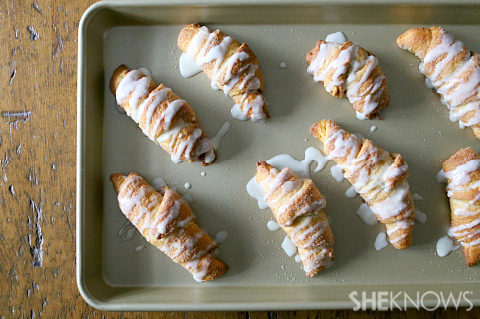 There is nothing I love more than cinnamon rolls. However, if I had to pick one thing I dislike, it's the fact that in order to make homemade cinnamon rolls you have to use yeast. Who wants to spend all that time waiting? This version takes a little shortcut but still provides you with soft, flaky, buttery cinnamon and sugary rolls. Trust me, your whole family will go crazy over these.
Half homemade cinnamon twists with vanilla glaze recipe
Yields 8
Ingredients:
1 (8 count) package refrigerated crescent rolls
1/2 cup cinnamon sugar
1/2 cup powdered sugar
1 teaspoon vanilla bean paste
1 teaspoon whole milk
Directions:
Preheat the oven to 375 degrees F and line a baking sheet with parchment paper.
Open crescent rolls and unroll the package.
Lay out cinnamon sugar and lightly coat the outside of each crescent roll triangle, sprinkle more cinnamon sugar on the inside and roll up.
Lay rolled crescent rolls onto the baking sheet and bake for 10 to 12 minutes until golden brown.
In a small bowl, mix together powdered sugar, vanilla bean paste and milk. If the glaze is too thick, add a little more milk until desired consistency is met.
More crescent roll recipes
Breakfast crescent roll squares
Half homemade chocolate-pumpkin cinnamon rolls
Crab and cream cheese roll-ups