Apple cinnamon sugar cookie bars
Apple cinnamon never tasted so good. Sweet apples mixed with sugar cookies, what's not to love?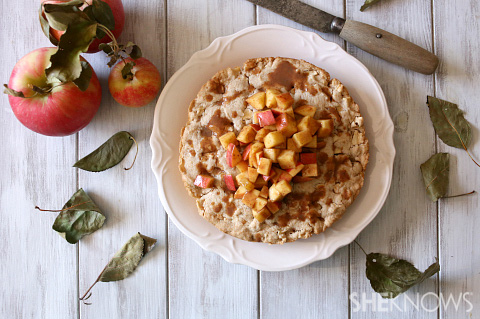 These cookies are three desserts in one — cookies, cake and pie. I served them for dessert but could totally see myself eating them for breakfast too. I love sweet in the morning.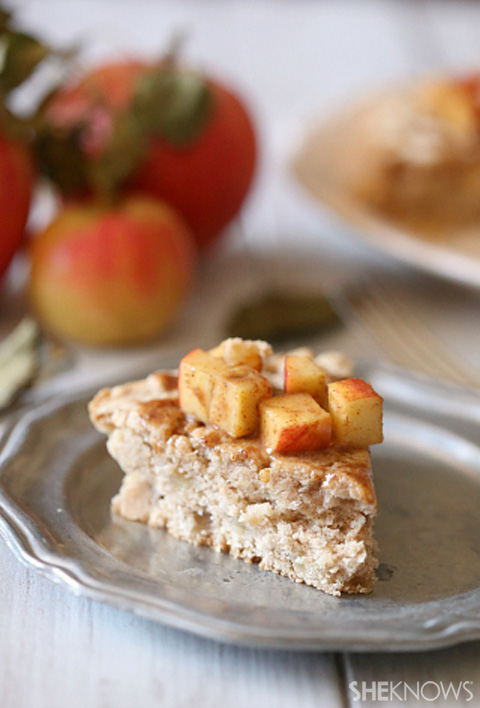 Apple cinnamon sugar cookie bars
Yields 8
Ingredients:
For cookie bars
1 (15 ounce) bag sugar cookie mix
1/2 cup diced apples
For apple topping
1 tablespoon unsalted butter
2 cups diced apples
3 tablespoons dark brown sugar
1 teaspoon apple pie spice
1/2 teaspoon kosher salt
Directions:
For cookie bars
Prepare sugar cookie mix according to box directions. Stir in apples.
Press into an 8 x 8-inch square or 8-inch round baking dish.
Bake according to directions.
Once slightly cooled, pour apple mixture on top and serve warm.
For apple topping
In a medium-sized saucepan set over medium heat, add unsalted butter.
Once melted, add in apples, sugar, spice and salt.
Cook until the apples start to soften and the mixture starts to thicken slightly.
Pour over the cookies.
More apple recipes
Apple fritter muffins
Crunchy caramel apple boozy milkshake
Apple salsa