Roasted okra fries
Roasted okra fries are both delicious and full of flavor and texture. Make sure your fries are spread out to ensure perfect caramelization every time.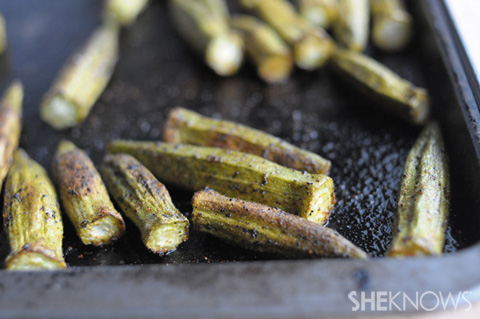 Roasted okra fries
Serves 4
Ingredients:
1 pound fresh okra, stems trimmed
2 tablespoons olive oil
Salt and pepper
Directions:
Preheat oven to 425 degrees F.
Toss the okra with the olive oil and spread in an even layer on a large baking sheet. Make sure the okra has plenty of room to spread out and that it is not touching.
Sprinkle liberally with salt and pepper.
Roast at 425 degrees F for 10 minutes.
Flip the okra, then roast another 5 to 10 minutes until caramelized and crisp.
Serve immediately to get the best texture.
More surprisingly amazing okra recipes