Dinner Shortcuts: Honey mustard chicken panini
Don't get takeout when this sandwich only takes five minutes to make.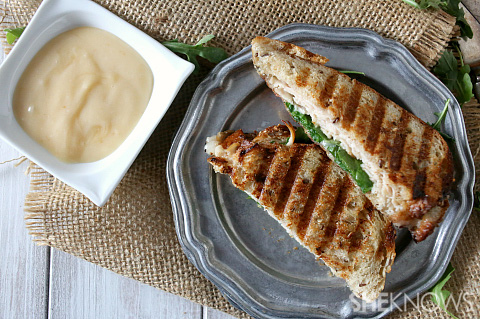 Sometimes I completely forget I own a panini maker. It's a shame too because when I bust it out I remember how amazingly awesome it really is. I can make hot melty sandwiches in under 10 minutes and have dinner ready in no time. This simple sandwich uses store-bought chicken breast, honey mustard and arugula. To completely take it over the top I paired it with a simple honey mustard mayonnaise dipping sauce.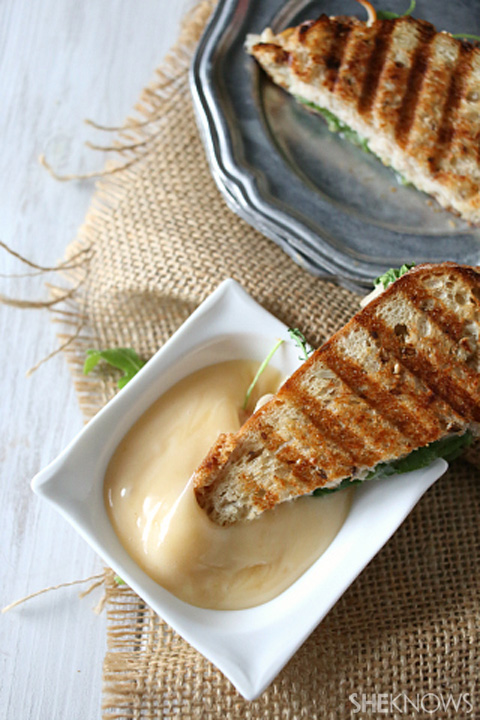 Honey mustard chicken panini
Yields 1
Ingredients:
2 slices multigrain bread
2 slices sharp cheddar cheese
4 slices deli chicken breast (more if desired)
1/4 cup baby arugula
4 teaspoons honey mustard, divided
2 tablespoons mayonnaise
Directions:
Set panini maker on medium heat and let preheat.
Lay out bread and slather with a small amount of butter on 1 side each.
On the unbuttered side, add 1 slice of cheese, chicken breast, arugula, honey mustard and remaining slice of cheese.
Top with other slice of bread (butter side out) add to the panini maker and cook for 5 minutes until bread is toasted and cheese is melted.
More Dinner Shortcuts recipe
Creamy tomato tortellini soup recipe
Italian sub crescent roll-ups recipe
Pesto pasta with peas and chicken sausage recipe