Cilantro-lime shrimp
This cilantro-lime shrimp recipe is the perfect party food for game day or last-minute summer gatherings. Simply marinate, assemble and grill for a delicious meal.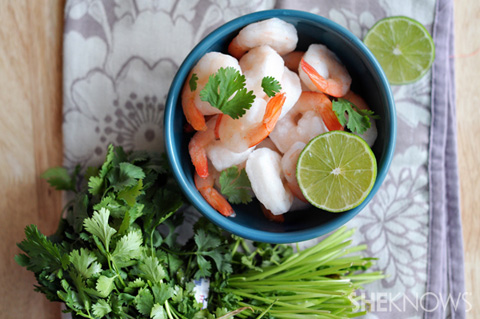 Cilantro-lime shrimp
Serves 4
Ingredients:
1 pound large shrimp, peeled and deveined
Juice from 2 limes
1/4 cup olive oil
1/2 cup chopped fresh cilantro
Salt and pepper
Directions:
In a large bowl, whisk together the lime juice, olive oil, cilantro, salt and pepper.
Pour into a large resealable plastic bag and add the shrimp.
Allow to marinate for 1 hour.
Heat a grill or grill pan over medium heat.
Gently remove the shrimp from the marinade, shake off the excess, and place on the grill.
Cook for about 2 to 3 minutes per side until the shrimp are cooked through.
Serve hot.
More shrimp recipes to love
Lemongrass shrimp skewers
Watermelon shrimp ceviche
Yellow curry shrimp