Simple 4-ingredient PB cocoa cookies
My PB cookies are super easy, involve no flour and only four ingredients are needed. I love using peanut butter in my recipes because it's such a great binding agent for any dessert, the perfect ingredient shortcut.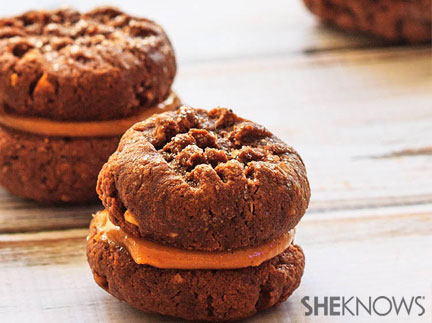 Try baking these delicious cookies for your kids. They will love them. It's the perfect dessert to satisfy your peanut butter and chocolate cravings!
Simple 4-ingredient PB cocoa cookies
Makes about 20 cookies
Ingredients:
1-1/4 cups peanut butter, plus extra for spread
1/4 cup cocoa powder
1/2 cup sugar
1 large egg
Directions:
Preheat the oven to 350 degrees F.
Mix all the ingredients in a bowl until smooth. Add more sugar to taste. With your hands, measure out round balls and place on a cookie sheet lined with Silpat or parchment paper. On the cookies, make a criss-cross pattern with a fork. Sprinkle a little sugar on top and then bake for 10 to 12 minutes. Cool the cookies for about 10 minutes. Spread peanut butter on the flat bottoms of half the cookies, then top each with remaining cookies.
More healthy recipes
Sweet potatoes with balsamic maple glaze recipe
Harvest glazed carrots recipe
Roasted vegetables recipe