Smoky peach salsa
Smoky peach salsa has the sweet and smoky without the heat, so this condiment is one the whole family can enjoy. Sweet peaches and smoky cumin come together to make this a perfect snack you will want year-round.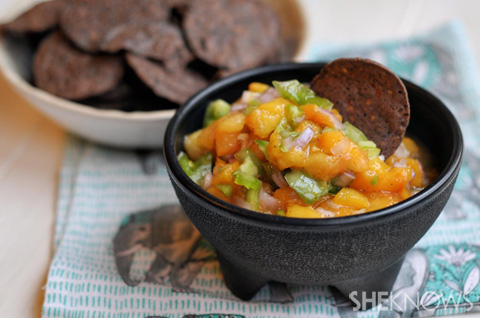 Smoky peach salsa
Makes 3 cups
Ingredients:
3 large fresh peaches, skin removed and chopped roughly
1 cup fresh diced tomato
2 shallots, chopped
1 teaspoon cumin
1/2 teaspoon salt
1/2 teaspoon black pepper
Juice of 1/2 a lime
Directions:
Combine all ingredients in a medium bowl and toss together.
Let sit at room temperature for 1 hour before serving.
Serve with chips and enjoy.
More fabulous salsa recipes