Dinner Shortcuts: Baked BBQ chicken legs
Chicken legs are always a crowd-pleaser and they are great when paired with BBQ sauce. Bake it all up and call it a day.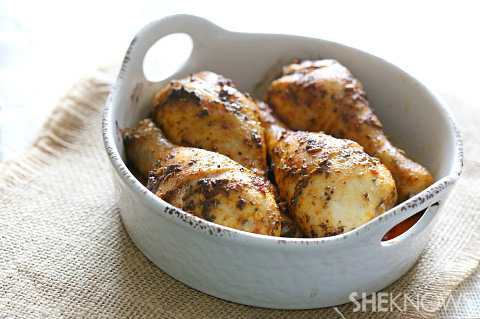 I have always loved chicken and will gladly eat it at least four times a week. This simple baked BBQ chicken recipe is perfect for the weekday rush.
Baked BBQ chicken legs
Yields 4 servings
Ingredients:
4 chicken legs
1/2 cup BBQ sauce
2 tablespoons olive oil
1/4 teaspoon crushed red pepper
Directions:
Preheat oven to 350 degrees F.
In a ziptop bag, combine BBQ sauce, olive oil and crushed red pepper. Add in chicken and move around so the chicken is completely coated.
Add chicken to a baking sheet, cover and bake for about 25 minutes until the chicken is fully cooked. Uncover and bake for another 10 minutes until crisp and fully cooked.
More Dinner Shortcuts recipes
Corn dog muffin recipe
Taco mac casserole recipe
Oven baked meatball sub recipe