Dinner Shortcuts: Easy chicken tetrazzini
Cut your prep time in half by using up some rotisserie chicken and making the best chicken tetrazzini you have ever had. So simple and so delicious.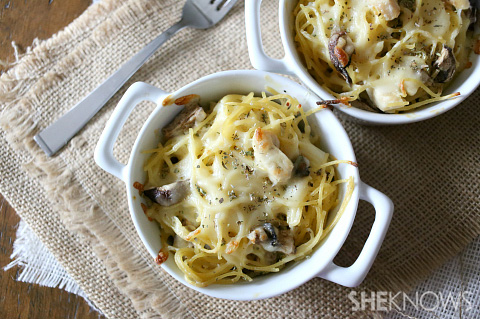 I remember when I was a kid my sister-in-law always used to make chicken tetrazzini. It was the one dish she would happily make for me whenever I asked. It was packed full of pasta, cheese, chicken and a few vegetables. What's not to love?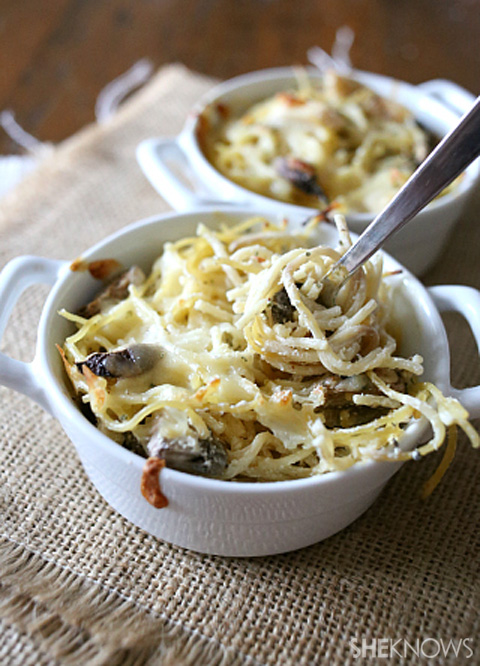 Easy chicken tetrazzini
Yields contents of 1 (9 x 13-inch) dish
Ingredients:
1 pound spaghetti, cooked
2 cups chopped rotisserie chicken
1 (10.75 ounce) can cream of chicken soup
1 (10.75 ounce) can cream of mushroom soup
1 small can diced mushrooms
1/4 cup unsalted butter
2-1/4 cups chicken stock
1/2 cup shredded cheddar cheese
Directions:
Preheat oven to 350 degrees F.
In a 9 x 13-inch casserole dish add spaghetti and top with chopped chicken.
In a medium-sized saucepan add soup, diced mushrooms, butter and chicken stock. Cook until smooth over medium heat.
Pour soup mixture over pasta and sprinkle the top with cheese.
Bake for 25 minutes until hot, bubbly and the cheese is melted.
More Dinner Shortcuts recipes
Greek meatball sliders recipe
Italian sub crescent roll-ups recipe
Chicken and rice casserole recipe