Dinner Shortcuts: Skillet lasagna
Love lasagna but don't like the time it takes to make it? Make it in the skillet and say hello to deliciousness.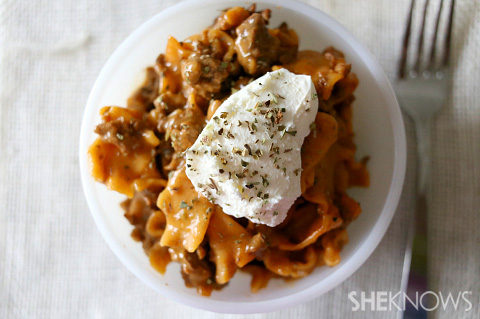 I love making lasagna but sometimes it's just too time consuming. This easy skillet version gives you all the flavor without the work. Plus it re-heats like a dream and makes the perfect leftover lunch.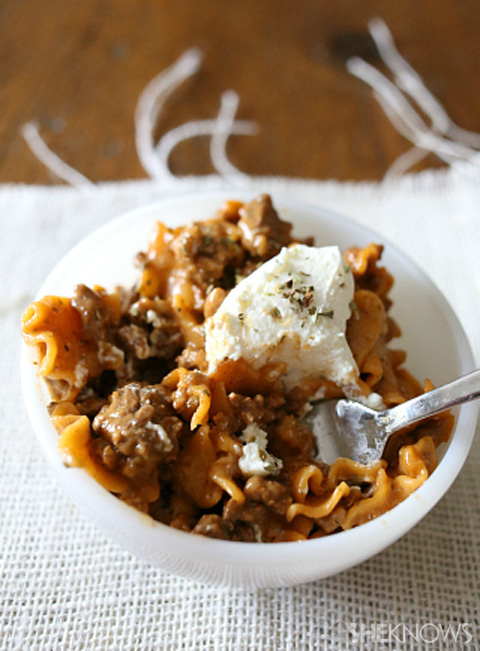 Skillet lasagna
Yields 4 servings
Ingredients:
1 pound ground beef
1 small yellow onion, diced
2 cloves garlic, minced
3/4 teaspoon Italian seasoning
1/4 teaspoon crushed red pepper
Kosher salt, to taste
1 (28 ounce) can crushed Italian seasoned tomatoes
1 (8 ounce) can tomato sauce
4 ounces wide egg noodles
1/2 cup ricotta cheese
Directions:
In a large skillet add ground beef, yellow onion, garlic, Italian seasoning, crushed red pepper and kosher salt.
Cook until the meat is browned and the onions are soft.
Pour in crushed tomatoes, tomato sauce and egg noodles. Bring to a boil, lower heat to medium low and simmer until the noodles are cooked. If the mixture starts cooking down too much before the noodles are cooked you can add in a little water.
Once the noodles are cooked, stir in the ricotta cheese and serve hot. Add more ricotta cheese to the top if desired.
More Dinner Shortcuts recipes
Greek meatball sliders recipe
Italian sub crescent roll-ups recipe
Chicken and rice casserole recipe