Homemade honey pound cake and strawberries
Honey pound cake and strawberries is a quintessential summer dessert. Serve with ice cream or freshly whipped cream for a flavorful and decadent treat.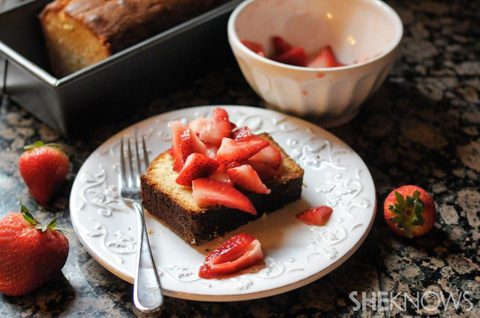 Homemade honey pound cake and strawberries
Makes 12 servings
Ingredients:
2 sticks butter, at room temperature
1 cup sugar
3 whole eggs
1/4 cup honey
1 tablespoon vanilla extract
2 cups all-purpose flour
1 teaspoon salt
1/2 teaspoon baking powder
2 cups sliced fresh strawberries
2 teaspoons brown sugar
Whipped cream (optional)
Directions:
Preheat oven to 350 degrees F.
Grease an 8 x 4-inch loaf pan liberally and set aside.
In a large bowl, cream together the butter and sugar.
Add the eggs, honey and vanilla and mix until fluffy and light yellow.
Sift in the flour, salt and baking powder and mix until just combined.
Pour the batter into the prepared pan and smooth the top.
Bake for 45 to 60 minutes, until the cake is golden brown and a toothpick inserted comes out clean.
While the cake is baking, stir together the strawberries and brown sugar. Let the mixture sit at room temperature to macerate and become a sauce.
Serve with macerated strawberries and whipped cream if desired.
More pound cake recipes