Dinner Shortcuts: Alfredo pasta bake
Who doesn't love Alfredo sauce? Jazz it up with lots of veggies, pasta and bake it. Totally simple and totally delicious.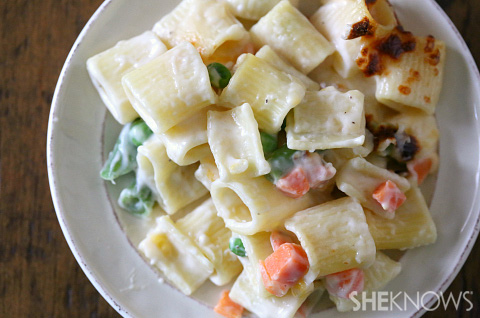 Nothing gets me into the kitchen faster than pasta night. Especially if that pasta is smothered in Alfredo sauce, talk about delicious.
Alfredo pasta bake
Yields 9 x 13-inch pan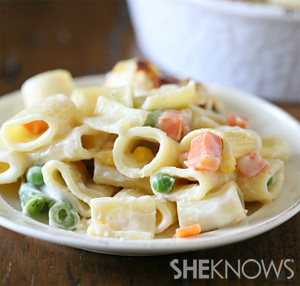 Ingredients:
1 pound pasta (your choice of shape)
1 jar pre-made Alfredo sauce
1 cup frozen mixed vegetables
1 cup shredded cheese
Directions:
Preheat oven to 350 degrees F and spray a 9 x 13-inch casserole dish with nonstick spray, set aside.
Bring a large pot of water to boil over high heat. Pour in pasta and cook until al dente, following box directions.
Drain pasta and add back to the pot. Pour in Alfredo sauce and vegetables and stir to combine.
Pour into prepared dish and sprinkle with cheese.
Bake for 20 minutes until the pasta mixture is warmed and the cheese is melted on top.
More Dinner Shortcuts recipe
Creamy tomato tortellini soup recipe
Italian sub crescent roll-ups recipe
Pesto pasta with peas and chicken sausage recipe