Dinner Shortcuts: Sausage gravy and toast
Breakfast for dinner is the best kind of dinner. You're going to love this filling recipe.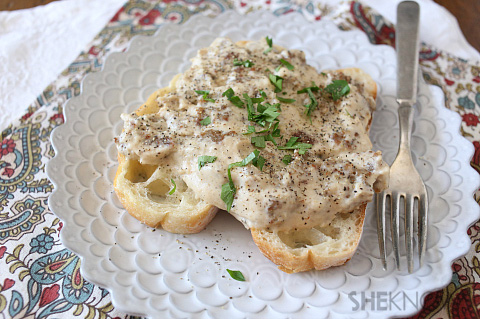 Sausage and gravy has always been my favorite breakfast and dinner for breakfast meal. It's so simple to make but tastes like it took hours. My grandmother used to make it for me every time I stayed the night, and every time I eat it, it reminds me of her. You can serve it over toast, biscuits or just eat it plain.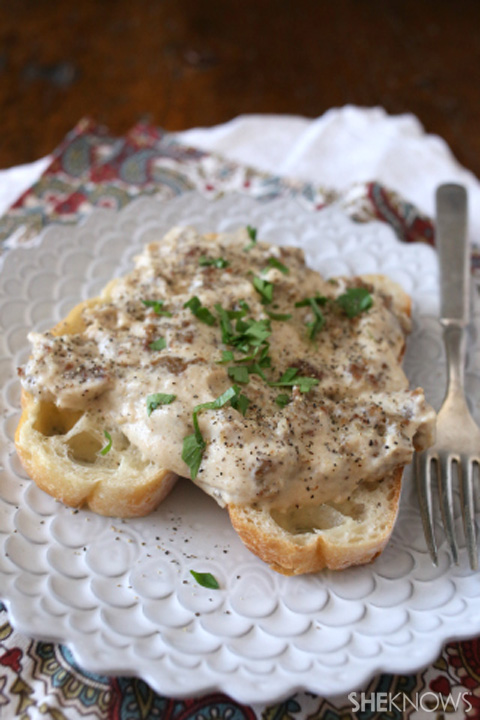 Sausage gravy and toast
Yields 4 servings
Ingredients:
12 ounces breakfast roll sausage
2 tablespoons all-purpose flour
2 cups whole milk
Fresh pepper
8 pieces toast
Minced parsley, for garnish
Directions:
In a large skillet set over medium heat, add sausage. Break up in the skillet and cook until browned. Remove from the pan and set aside.
Add flour to the skillet and whisk to combine. The mixture will combine and look a little pasty.
Slowly whisk in milk and continue whisking until the mixture thickens.
Stir in sausage and season with pepper.
Lay 2 pieces of toast per plate and top with sausage gravy.
Sprinkle with parsley if desired.
More Dinner Shortcuts recipes
Stove top meatloaf recipe
BBQ chicken quesadilla recipe
Monte Cristo crescent roll-up recipe