Skinny vanilla creme Frappuccino
Skinny vanilla creme Frappuccinos are a fabulous way to celebrate the everyday without feeling guilty. Enjoy with a side of laughter and love.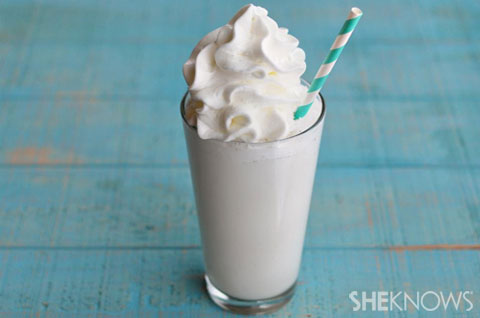 Skinny vanilla creme Frappuccino
Serves 1
Ingredients:
1 cup vanilla almond milk
1 cup ice cubes
1 teaspoon vanilla beans, scraped from a vanilla bean pod
1 teaspoon vanilla extract
1/2 cup light whipped cream
Directions:
Combine all ingredients in a high-speed blender.
Blend until completely creamy and smooth.
More Frappuccino favorites
Healthy green tea Frappuccino
Mocha Frappuccino
Caramel Frappuccino