Dinner Shortcuts: BBQ bacon ranch pizza
Pizza is great but it's even better when you throw on bacon, BBQ sauce and lots of ranch dressing.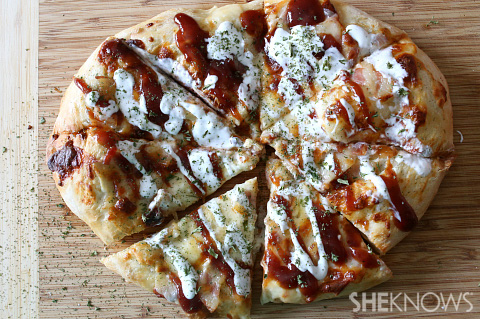 The one thing I look forward to most every single week is pizza Friday. Sometimes we are lazy and order out but sometimes I want to take my time and make it myself. However, making it from scratch doesn't mean you can't take a few shortcuts. Pick up some dough at the store and you can make this pizza in under 30 minutes.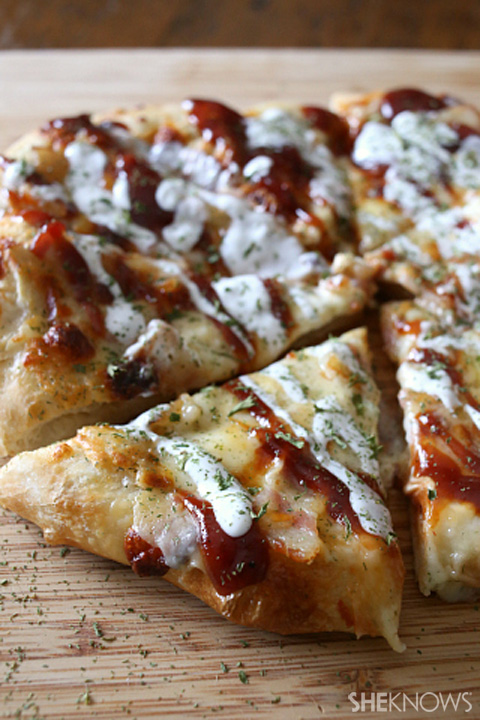 BBQ bacon ranch pizza
Yields 1 pizza
Ingredients:
1 pound pizza dough
1/3 cup ranch dressing, plus more for drizzling
1/2 cup shredded Italian blend cheese
1/3 cup crumbled crispy bacon
1/4 cup BBQ sauce
Directions:
Let pizza dough come to room temperature and preheat oven to 425 degrees F.
Shape and spread the dough as thin as possible. You should be able to make a 12- to 15-inch rectangle.
Spread ranch dressing on top of the dough, sprinkle with cheese and bacon.
Bake for about 15 minutes and remove from the oven. Drizzle with BBQ sauce and more ranch dressing, if desired.
More Dinner Shortcuts recipes
Taco pizza
Cheeseburger biscuit pizza
Beef taco skillet supper