Dinner Shortcuts: Ham and broccoli casserole 
This casserole is loaded with broccoli and ham. Perfect for weeknight supper.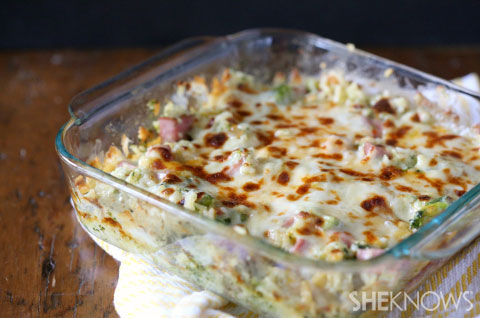 I have always felt like broccoli, rice and ham just instinctively go together. This super simple dinner is ready in about 40 minutes and can even be prepped the night before. Personally I love any recipe that is delicious and can be prepped ahead of time. It takes all the pressure off the dinnertime rush.
Ham and broccoli casserole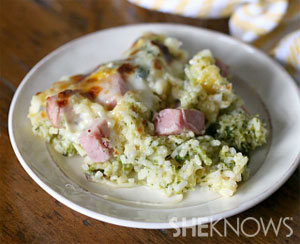 Yields contents of 9 x 13-inch dish
Ingredients:
2 cans cream of celery soup
1 can cream of mushroom soup
1 can water (use the soup can)
1-1/2 cups instant rice
1 large ham steak, cubed
1 steam in bag broccoli, steamed
1 cup shredded cheese
Directions:
Preheat oven to 375 degrees F and spray a 9 x 13-inch casserole dish with nonstick spray.
In a large bowl, mix together all ingredients except cheese and add to casserole dish.
Cover with foil and bake for 30 minutes.
Remove foil and cover with cheese. Bake for another 10 minutes just until the cheese is melted and lightly browned.
Note: As you're stirring your mixture together make sure to break up the broccoli a bit with your spoon. This will help so that the casserole has broccoli throughout the whole mixture.
More Dinner Shortcuts recipes
Stove top meatloaf recipe
BBQ chicken quesadilla recipe
Monte Cristo crescent roll-up recipe