Dinner Shortcuts: Triscuit pizza 
Need an easily customizable snack? This simple Triscuit pizza is perfect for weekday snacking.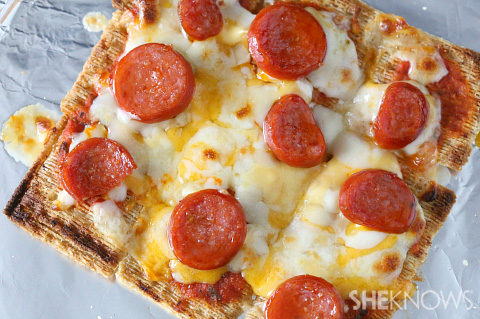 When I was a kid I loved snacking after I got home from school. We always ate lunch really early so by the time I got home I felt like I was starving. One of my favorite things to make was pizza. Of course we never had pizza dough so I started making pizza out of just about anything I could think of. One of my favorite ways was by using Triscuits. They are crunchy so they hold their crisp and cheese and pepperoni are always good. This is the snack of your dreams.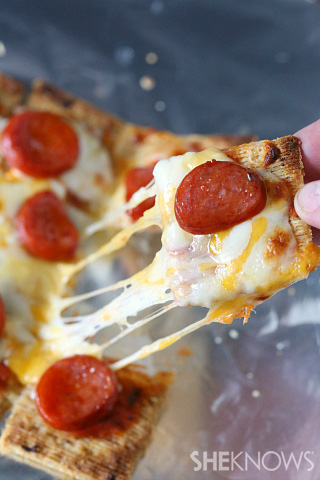 Triscuit pizza
Yields 1 serving
Ingredients:
9 Triscuits
2 tablespoons marinara sauce
1/4 cup shredded cheese
Toppings: Pepperoni, mushrooms, onion, olives or green pepper
Directions:
Line a small baking sheet with foil and lay out Triscuits to create a square.
Spread marinara on top of the crackers and sprinkle with cheese.
Top with desired toppings. (I used pepperoni) 
Turn your broiler in your oven to high and broil just long enough to melt the cheese.
More Dinner Shortcuts recipes
Greek meatball sliders recipe
Italian sub crescent roll-ups recipe
Chicken and rice casserole recipe