Mini barbecue turkey meatloaves
Ground turkey, seasonings, gluten-free breadcrumbs and vegetables make up these delicious and perfectly portioned sized mini meatloaves.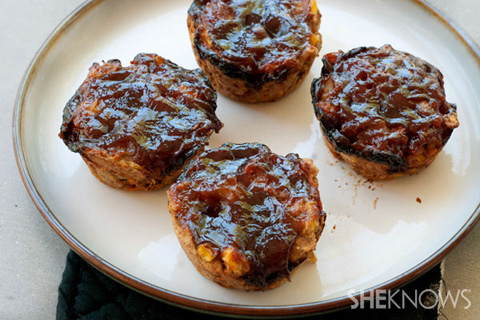 These mini-size meatloaves are perfect for the whole family since they are smaller and easier to handle than a traditional loaf. These are also great if you are watching portion sizes or if you have smaller children that like to eat with their hands. These make great leftovers and you can even prepare these ahead of time and freeze them to save extra time during the week.
Mini barbecue turkey meatloaves recipe
Yields about 8-10 meatloaves
Ingredients:
2 tablespoons olive oil
1 medium sweet onion, diced
3 cloves garlic, minced
1 pound organic ground turkey breast
3/4 cup gluten-free breadcrumbs
1 tablespoon dried Italian seasoning
Salt and pepper to taste
1 whole egg
1/2 cup barbecue sauce
Directions:
Preheat oven and spray a loaf pan or muffin pan with nonstick cooking spray.
Heat a large pan over medium heat and add the olive oil. Add in the onions cooking about 5 minutes or until translucent.
Stir in the minced garlic and cook an additional 1-2 minutes or until the garlic is very fragrant. Remove from the heat and allow to cool for several minutes.
In a large mixing bowl add the cooked onions and the remaining ingredients.
Using your hand, mix very well and divide the mixture into the cups of the muffin pan. Spoon the barbecue sauce evenly over the tops of the mini meatloaves and bake uncovered for 45 minutes or until the center of the loaf is completely cooked.
More meatloaf recipes
Cajun meatloaf
Apple meatloaf with 5-spice glaze
Chicken meatloaf pizza sliders