Dinner Shortcuts: Sweet chipotle BBQ chicken
Using your slow cooker is the ultimate way to shorten your nightly cooking routine. This sweet and smoky chicken will please the whole family.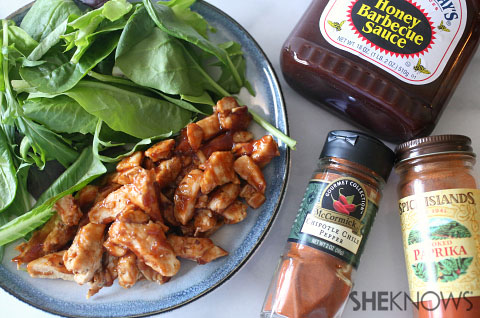 I love using my slow cooker almost any time of the year. The whole set-it-and-forget-it aspect of cooking totally lures me in. This dish is sweet, smoky and perfect for the weeknight rush.
Sweet chipotle BBQ chicken
Adapted from The Frugal Girls
Yields 4-6 servings
Ingredients:
5 boneless, skinless chicken breasts
1 container BBQ sauce
1 jar apricot preserves
1 teaspoon smoked paprika
1/2 teaspoon chipotle chile powder
Directions:
In a slow cooker, add chicken breast. Cook on high for 3 hours until completely cooked.
Remove the chicken, shred or chop.
Drain out any juice in the slow cooker.
Add back chicken and stir in BBQ sauce, apricot preserves, smoked paprika and chipotle chile powder.
Let the mixture warm for 30 minutes on high and enjoy warm.
More Dinner Shortcuts recipe
Creamy tomato tortellini soup recipe
Italian sub crescent roll-ups recipe
Pesto pasta with peas and chicken sausage recipe