Frozen blueberry jam
Frozen blueberry jam can be made with frozen or fresh blueberries for a year-round treat.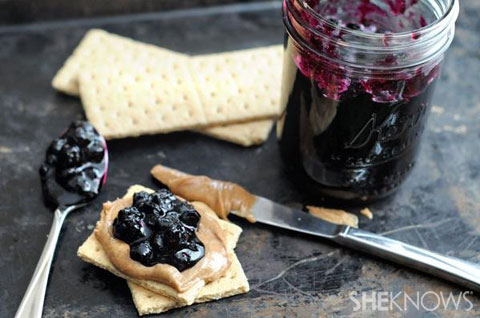 Frozen blueberry jam
Makes about 2 cups of jam
Ingredients:
5 cups frozen blueberries
1 cup sugar
Juice and zest of 2 lemons
Directions:
Combine all ingredients in a heavy saucepan over medium heat.
Stirring regularly, bring the mixture to a simmer and simmer for about 25 to 30 minutes until the mixture has thickened considerably, to the point that it coats the back of a spoon.
Allow to cool completely, then pour into an airtight container.
Keeps for about 1 to 2 weeks in the refrigerator.
More homemade jam recipes
Homemade strawberry jam
Homemade hot pepper jam
Blackberry lavender jam