Homemade molasses graham crackers
Never buy store-bought grahams again after making this easy version right in your own kitchen.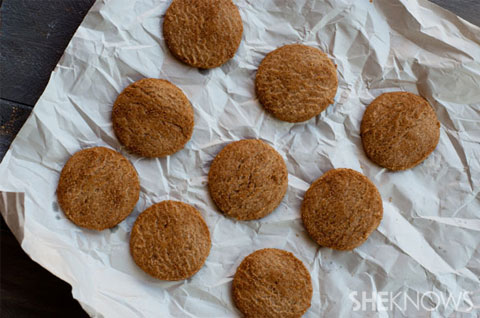 These homemade crackers are the perfect kid-friendly treat. Rather than cutting into long rectangles this version focuses on smaller sizes making them easy for little hands to grab onto. I used a very small, round biscuit cutter to get the smaller size but you can certainly use a knife and cut them into any shape you desire. These are great for putting into lunchboxes or as an afternoon snack. Keep these crackers stored in an airtight container for up to five days.
Homemade molasses graham crackers recipe
Inspired by pbs
Yields about 3 dozen
Ingredients
1-1/2 cups pastry flour
3/4 cup all-purpose flour
1/4 teaspoon salt
1/2 teaspoon baking soda
1/4 cup unsalted butter, softened
1/2 cup coconut sugar (or brown sugar)
1/4 cup pure maple syrup or honey
2 tablespoons molasses
1 whole egg
Directions:
Preheat oven to 325 degrees F and line a large baking sheet with parchment paper.
In a bowl, add the flour, salt and baking soda.
In a separate bowl, add the butter, sugar, maple syrup and molasses. Mix very well with a hand mixer and add in the egg. Continue to blend until the mixture is smooth.
Begin to add the wet batter to the dry mixture mixing just until combined.
Turn the dough out onto a lightly floured surface and roll it thin.
Using a very small cutter, cut out desired shapes or cut shapes with a knife. Transfer to the baking sheet and bake for 12 minutes or until slightly golden brown.
Place the crackers on a wire cooling rack and cool completely. Store the crackers in an airtight container for up to 5 days.
More homemade snack recipes
Gluten-free blueberry coconut bars
Raw honey bran muffins
Cookie butter-stuffed pretzel bites