Dinner Shortcuts: Honey-mustard smoked sausage wraps
Roll up smoked beef sausage with homemade honey mustard. Perfect for a snacking dinner or easy party appetizer.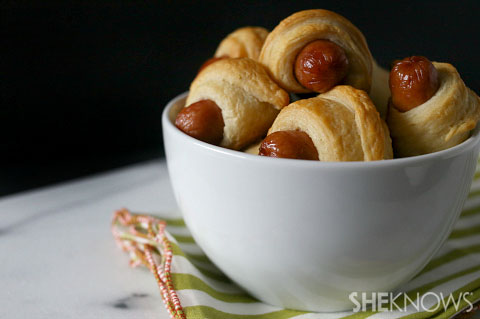 Sometimes for dinner my husband and I make appetizers. I know it might sound odd but finger food is just as good for dinner as it is as an appetizer. One of our favorite dishes to make is crescent-wrapped smoked sausage. While they are delicious paired with ketchup, the key to making this dish great is homemade honey mustard. Trust me, you're going to love this dish.
Honey-mustard smoked sausage wraps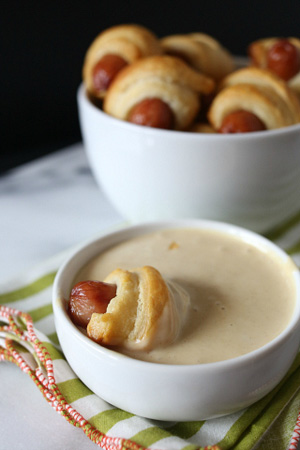 Yields 24 sausage bites
Ingredients:
1/2 cup mayonnaise
3 tablespoons brown mustard
2 tablespoons clover honey
1 (8 count) refrigerated crescent rolls
24 small smoked sausages (sometimes called lil' smokies)
Directions:
In a small bowl, mix together mayonnaise, mustard and honey. Set aside.
Preheat oven to 375 degrees F and line a baking sheet with a Silpat liner or parchment paper.
Unroll the crescent rolls and cut each crescent into 3 smaller crescents. Totaling 24 crescent slices.
Lay out crescent slices and spread a thin amount of honey mustard onto the crescent slices.
Add a smoked sausage to the large end of the crescent slice and wrap up.
Add wrapped sausages to the prepared baking sheet and bake for about 15 minutes until golden brown.
Serve with additional honey mustard sauce for dipping.
More Dinner Shortcuts recipes
Stovetop meatloaf recipe
BBQ chicken quesadilla recipe
Monte Cristo crescent roll-up recipe