Shaved fennel and roasted pepper pizza
Shaved fennel and roasted pepper pizza brings the Italian pie to a whole new level. When cooked at high temperatures, the shaved fennel sweetens and is intensified by delicious roasted peppers.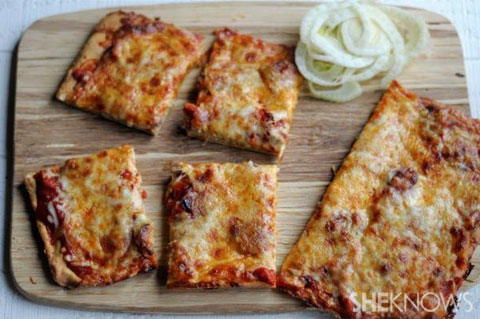 Shaved fennel and roasted pepper pizza
Serves 4
Ingredients:
1 pound pizza dough
1 bulb fresh fennel
1/2 cup sliced roasted red pepper
1 cup jarred marinara sauce
1 cup shredded mozzarella cheese

1/4 cup grated Parmesan cheese
Directions:
Place a large baking sheet in the oven and preheat oven to 450 degrees F.
While the oven is preheating, roll the dough out to about 1/4-inch thick.
Remove the tough end from the fennel bulb and cut into very thin slices.
When the oven is heated, carefully remove the pan and place the rolled dough on the pan.
Spread the marinara sauce evenly on the dough.
Evenly spread the shaved fennel on the sauce.
Place the pizza in the oven for 8 minutes.
Remove from the oven, sprinkle with the roasted red peppers, mozzarella and Parmesan.
Using a wide spatula gently lift the cooked dough off of the pan and place directly on the wire rack of the oven.
Cook another 2 to 4 minutes until the crust is crisp and the cheese is melted and bubbly.
Remove from the oven, allow to cool for 3 to 4 minutes, then cut.
Serve hot.
More favorite recipes with fennel
Tuna, white bean and roasted fennel salad
Branzino and fennel carpaccio
Fennel and tangerine salad