Quick oatmeal pancakes
Adding oatmeal to your pancakes has never been easier (or quicker)!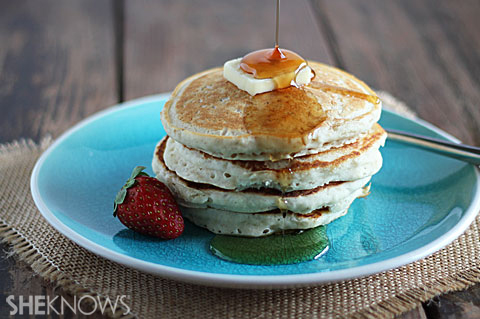 Did you know that in less than 10 minutes total, you can have oatmeal pancakes cooked, hot and ready to eat? Adding quick oats to instant pancake batter gives a healthy texture to otherwise plain, boring pancakes. Add fruit and you have a quick, easy and well-balanced breakfast for your family.
QUICK OATMEAL PANCAKES
Yields 6 pancakes
Ingredients:
1-1/2 cups instant "complete" pancake mix
1/2 cup quick cooking oats
1-1/2 cups water
Maple syrup and fresh fruit (optional for topping)
Directions:
In a medium bowl, stir pancake mix, water and oats with a large spoon until there are no longer any large lumps. Allow batter to sit for 2 minutes to thicken.
Heat a lightly greased skillet over medium heat. Pour 1/3 cup of batter into the skillet for each pancake.
Turn the pancakes when the tops are bubbled and edges are cooked.
Cook until bottoms are golden brown.
Serve with maple syrup and fresh fruit if desired.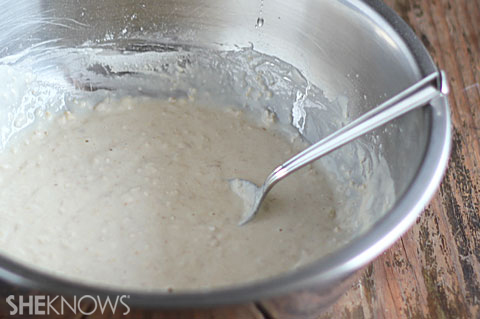 Start by mixing your 3 simple ingredients in a medium bowl:  complete pancake mix, quick cooking oats and water. Stir until there are no more large lumps and allow batter to sit for about 2 minutes.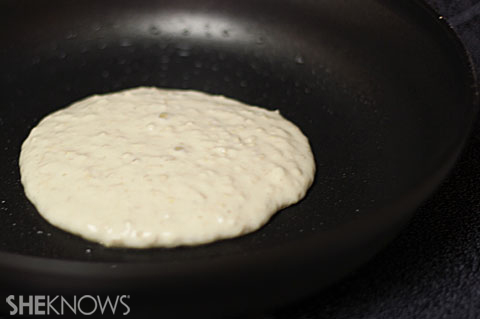 Pour about 1/3 cup of batter into a lightly greased skillet that has been heated over medium heat. Flip the pancakes with a spatula when the tops of the pancakes start to bubble and the bottom is golden brown.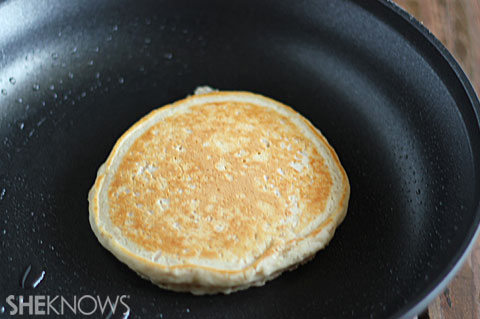 MORE PANCAKE RECIPES
Peanut butter and jelly pancakes
Bacon and chocolate pancakes
Oreo pancakes