Travel snacks for hungry kiddos
The hardest part of traveling long distances with the munchkins is making sure you have easy, portable snacks to pass out in lieu of hitting the drive-through. These satisfying treats will hold you over until you get there with less risk of a mess.
From healthy to slightly sinful, we can't guarantee your kids won't find a way to make a mess, but we can promise you better luck than with soft-serve.
Roasted chickpeas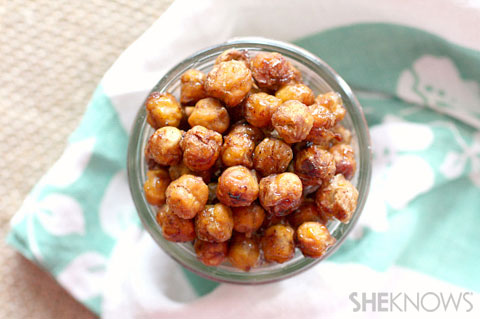 Roasted chickpeas are healthier than potato chips, but with all the crunchy goodness. We love these honey cinnamon roasted chickpeas for their sweet and salty vibe. They're actually really quick to make ahead of time, then just toss them in a plastic snack bag and tote.
Caramel popcorn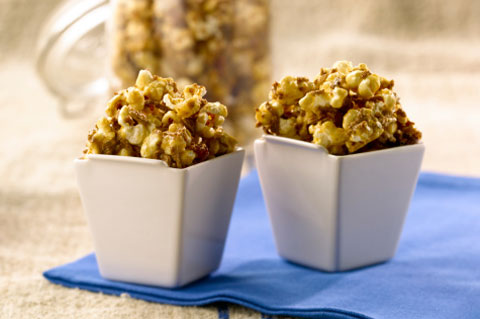 Photo credit: Brian Macdonald / photodisc / Getty images
It's a bit sticky, so have some baby wipes on hand to clean up little fingers, but caramel corn is a great way to satisfy your sweet tooth that's actually a lot more filling than most candy bars. This chocolate-cherry-almond caramel popcorn is chock-full of hidden nutrition in the form of almonds and dried cranberries.
Snack mix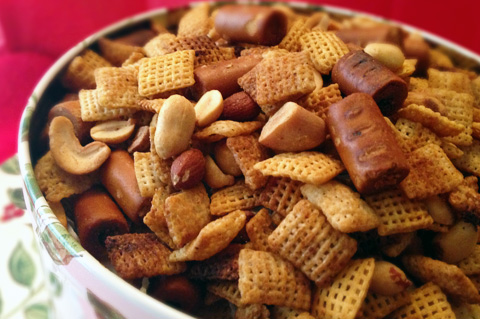 Snack mix is a classic go-to for travel food — so much so that they sell it in about every gas station and convenience store in the U.S. But making your own lets you control the ingredients and the flavor. We like this spicy snack mix because it can be adjusted to make a milder recipe just by using a milder hot sauce. You can even leave it out if you like!
Healthy cookies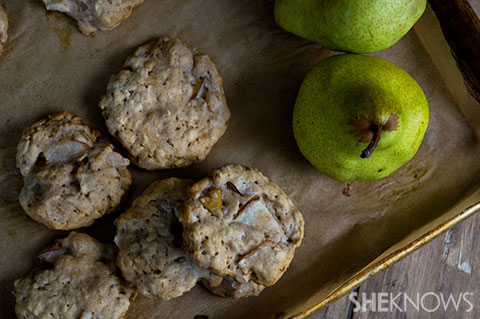 Most people think cookies and automatically think of sweet, unhealthy treats, but that doesn't have to be true. The problem with most store-bought healthy cookies is that they kind of taste like cardboard. But if you DIY and make these oatmeal and pear breakfast cookies, they'll be delicious, too. As an added bonus, these babies are gluten-free and loaded with fiber and protein.
Flavored crackers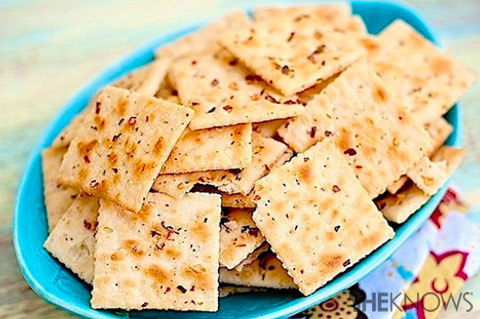 Crackers can be a bit crumbly, but at least you can vacuum that up. Take flavored crackers on your next road trip so you can satisfy a snack craving without the need for messy spreads. Make your own spicy ranch crackers in a flash — just leave out the red pepper flakes if your littlest ones will be partaking.
Granola bars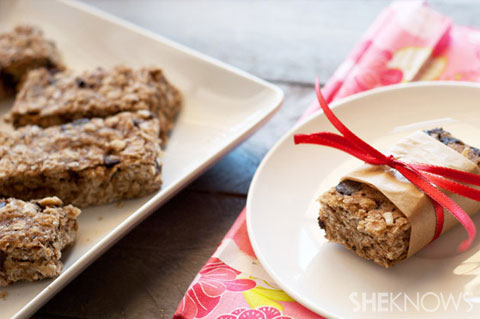 Granola bars are another portable favorite. But store-bought brands are often loaded with extras: overly processed ingredients, high-fructose corn syrup and oils. Blech! We prefer to make our own chewy, healthy homemade granola bars.
Flavored nuts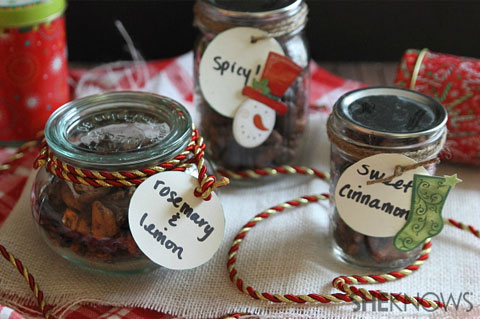 Any kind of nut makes a great snack on the road, but flavored nuts are often more kid-friendly. It's easy to find flavored nuts on the road, but not all the flavors are all that appealing to children. Instead, make your own sweet cinnamon nuts to take along.
Dried fruit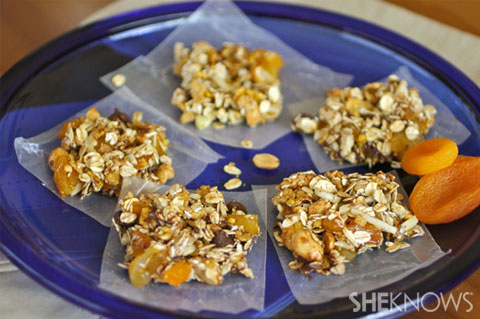 Just like nuts, dried fruit is a quick and easy snack to take on the road. You can buy a bag of your favorite or mixed dried fruit, or try making these clever fruit and nut clusters.
Energy bars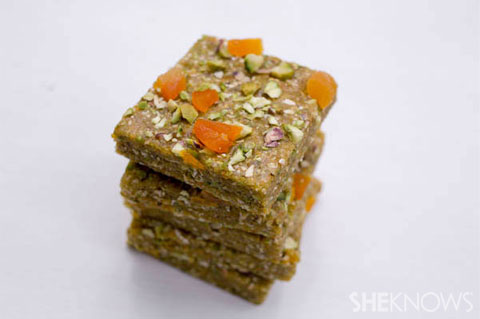 Energy bars are a really great option for longer road trips. They'll save you from having no choice but to stop at the drive thru. But the stuff you buy in the store isn't always as healthy as you'd hope. Instead, try these apricot and pistachio energy bars.
More delicious snack ideas
Snacks for after-school play dates
Breakfasts that make great afternoon snacks
12 Snacks to keep in your pantry