12 Snacks to keep in your pantry
You never know when a snack attack will strike, so it's important to have snacks on hand to hold you and the kids over until dinner is ready. These healthy snacks are great options because they have long shelf lives, so they'll always be there when you need them.
1. Nut butter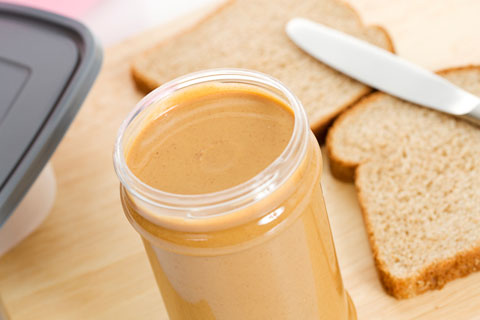 Photo credit: Sean Locke / photodisk / Getty images
Whether you like peanut or almond, nut butters are filling and healthy when eaten in moderation. Enjoy them on crackers, a slice of toast or even apple slices.
2. Chocolate hazelnut spread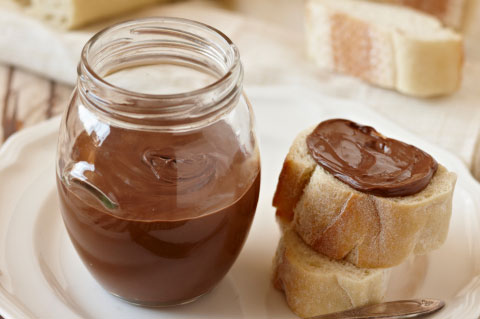 Photo credit: Steph Fowler / Stockbyte / Getty images
Much like nut butters, chocolate hazelnut spreads are filling and healthy — with the added bonus of being able to curb a chocolate craving. They're yummy on crackers, toast and fresh fruits.
3. Vanilla wafers or gingersnaps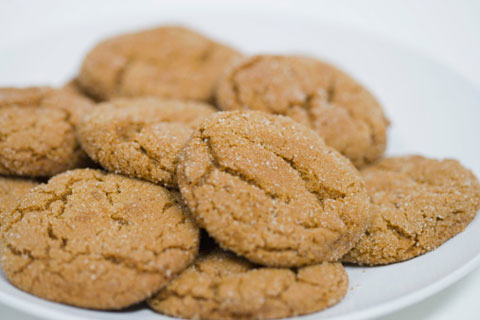 Photo credit: Rob Melnychuk / Stockbyte / Getty images
The perfect little treat when a sweet tooth hits, vanilla wafers and gingersnaps are a healthier alternative to chocolate chip or sugar cookies.
4. Oatmeal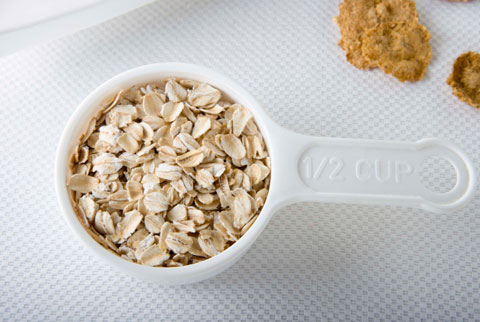 Photo credit: James And James / Stockbyte / Getty images
Oatmeal is a heart-healthy meal that in smaller quantities also makes a healthy snack that won't ruin your appetite for dinner. To sweeten the deal, add a small amount of brown sugar, maple syrup, honey or agave nectar or toss in some fresh fruit. You can also toss a little raw oatmeal in your yogurt for texture.
5. Crackers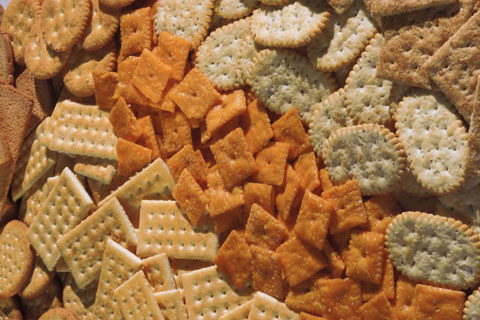 Photo credit: Comstock / Stockbyte /Getty images
Keep three or four kinds of crackers on hand to take a smear of cream cheese, nut butter or chocolate hazelnut spread or to top with cheese. Different types of crackers do well with different types of toppers, which is why we recommend having several.
6. Canned tuna or chicken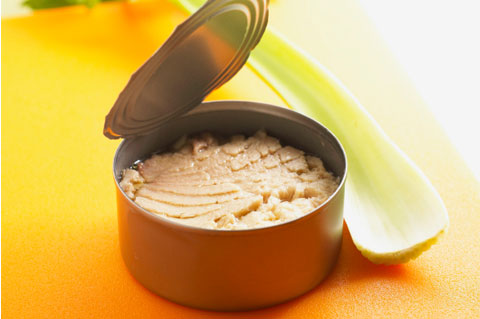 Photo credit: Brian Hagiwara / Stockbyte / Getty image
Canned tuna or chicken can quickly be whipped into a quick salad to top crackers or to make a small sandwich. They even make them in multiple sizes and snack packs now, so you can keep individual-size cans or packets on hand.
7. Nuts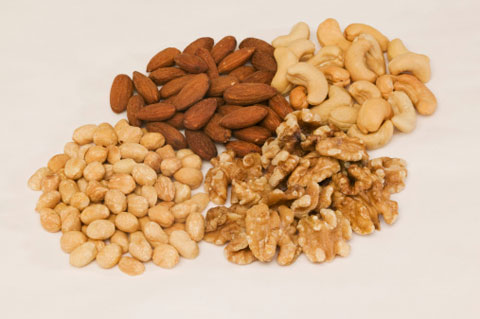 Photo credit: Jupiterimages/ Stockbyte / Getty image
Nuts of any kind are a healthy snack when eaten in moderation. If you're too hungry for a single serving to do, try eating them with dried fruits.
8. Dried fruit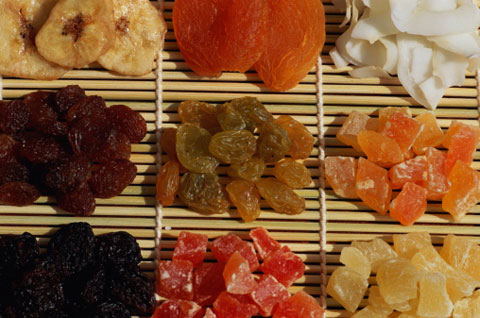 Photo credit: Color Day Production / Stockbyte / Getty image
Dried fruits are a simple way to get extra nutrients while satisfying a mild sweets craving. This sweet snack becomes extra satisfying when eaten with a small handful of salted nuts — we like the combo of pistachios and dried cranberries.
9. Packaged fruits in juice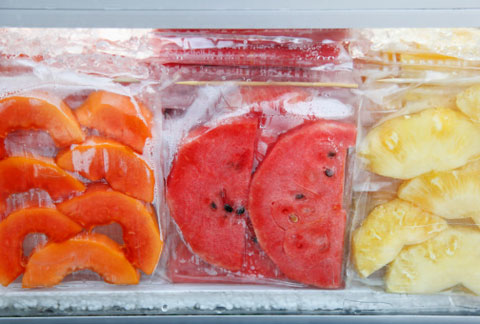 Photo credit: Derek E. Rothchild / Stockbyte / Getty image
Fresh fruit is always best, but you should keep fruits packaged in their own juice on hand, too, since fresh fruit spoils. Always opt for fresh when it's around, but packaged is great in a pinch. We like fruits packaged in those little plastic cups that are a single serving to prevent getting too much.
10. Natural popcorn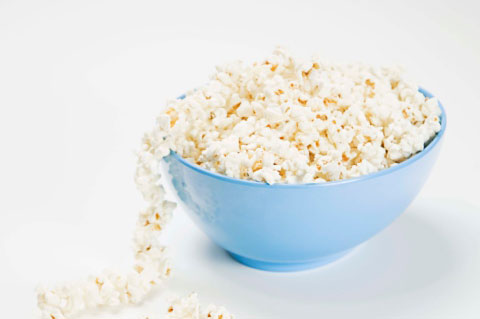 Photo credit: Jupiterimages / Stockbyte / Getty images
Popcorn that's not loaded with butter and salt makes a great snack. If you really need flavor, spritz it with cooking spray and sprinkle on a little low-fat Parmesan and pepper.
11. Rice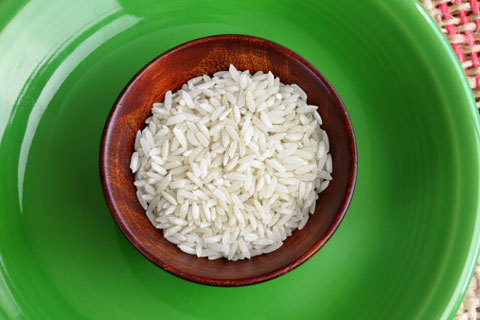 Photo credit: Lilli Day / Photodisc / Getty images
Most people think rice is only for meals, but in small quantities it makes a great snack too. Add just a tad of butter and sugar for a sweet snack or add some cold milk (just like you're making cereal) and a little butter (try to limit the extra salt, but it's OK in small quantities) if you're craving something salty.
12. Low-fat chips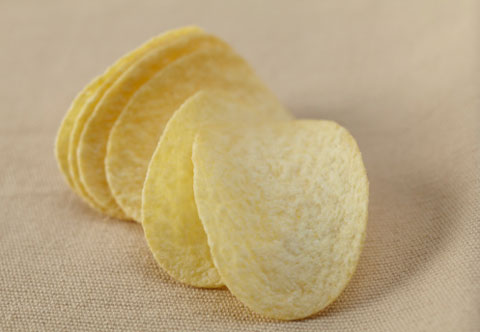 Photo credit: James And James / Stockbyte / Getty images
Baked or low-fat chips are a handy way to satisfy a salty craving. Baked corn chips are great for making a quick snack of cheese nachos or dipping in salsa, and flavored potato chips reduce the temptation to use fatty dips.
More delicious snack ideas
17 Snack cracker ideas
Snacks for after-school play dates
Breakfasts that make great afternoon snacks