Raspberry and white chocolate smoothie
This rich, delectable drink is sinfully delicious. Raspberries and white chocolate are blended together for this drinkable breakfast or as a good-for-you snack on the go.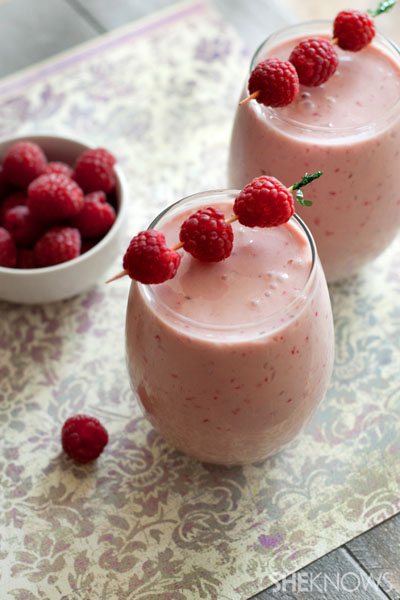 Two things that I love to hear in one sentence are raspberries and white chocolate. That being said, I came up with this delicious and healthy smoothie combining both of those flavors I love so much. This smoothie is healthy, gluten free and can even be made completely vegan by swapping out the Greek yogurt for a soy, almond or coconut milk based yogurt.
Raspberry and white chocolate smoothie recipe
Yields 4-6 servings
Ingredients:
1-1/4 cups frozen raspberries
2 cups plain 0 percent Greek yogurt
1 envelope sugar-free white chocolate instant pudding mix
1 teaspoon vanilla extract
1/4 cup raw agave or honey
Fresh raspberries and whipped cream for garnish (optional)
Directions:
In a blender, add the raspberries, yogurt, pudding mix, vanilla extract and agave or honey.
Blend on high until the mixture is smooth and creamy.
Pour into glasses and garnish with fresh whipped cream and fresh raspberries if desired. Serve immediately.
More delicious smoothie ideas
Summer peach cobbler smoothie
Energizing green detox smoothie
3 Tropical smoothies