Snacks your kids can make themselves
Turn those tiny hands into helping hands with these simple recipes your kids can make for themselves!
Teach them how to prepare these eight snacks below, and arm them with delicious ideas for the next time they get a craving.
Pizzadillas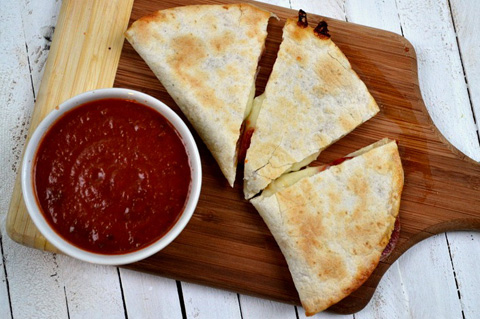 It's pizza like you've never had it before — a pizza quesadilla! Slice them up for the whole family to enjoy, and offer marinara sauce on the side for dipping. Your kids will love creating this tasty treat!
Ham and cheese biscuit snack-sized sandwiches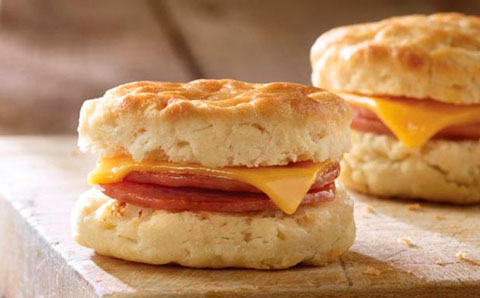 Keep these Jimmy Dean Snack-Sized Sandwiches handy in the freezer for kids to make in no time! Just remove from wrapper, wrap in a paper towel, and pop in the microwave for 55-60 seconds or until hot.
Grab-and-go veggie shooters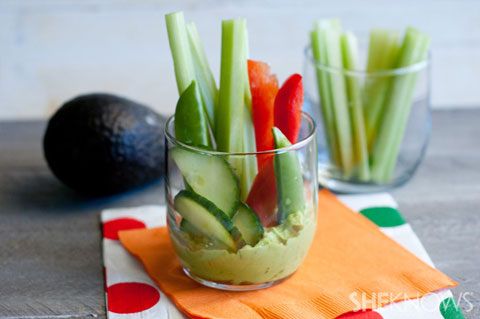 Encourage your kiddos to eat their greens with these fun grab-and-go veggie shooters. They'll love that everything's all in one cup.
Healthy pigs in a blanket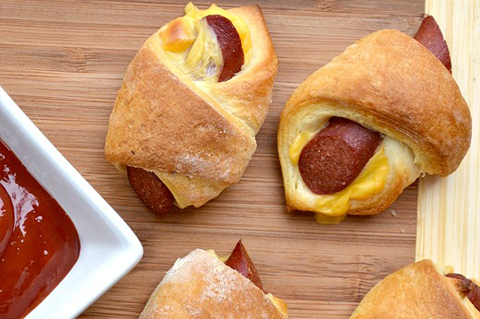 You know kids love ketchup, so give them something nutritious to dunk! This healthy recipe calls for 98 percent fat-free turkey dogs and low-sodium cheese. Check out the easy steps.
Crescent mummy asparagus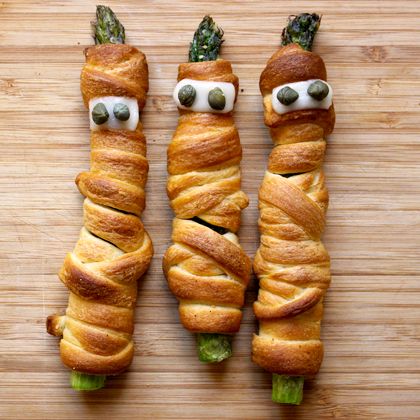 It's fun to play with your food, and these no-mess crescent mummy asparagus snacks from Spoonful will delight snackers of all ages!
Berry parfait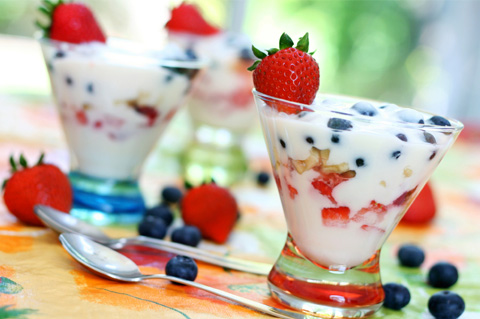 These berry parfaits are a breeze to prepare, and your kids will love layering their favorite fruits and yogurt flavors. They're great for breakfast and for snack time. Get the recipe!
Frozen chocolate-covered bananas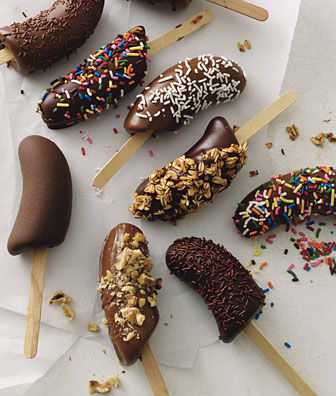 Bananas just got a whole lot more exciting: Your kids will love dipping these bananas and rolling them in sprinkles or cookie crumbs… the only hard part is waiting for them to freeze! Check out this easy recipe on Epicurious.
Rainbow-layered rice crispy treats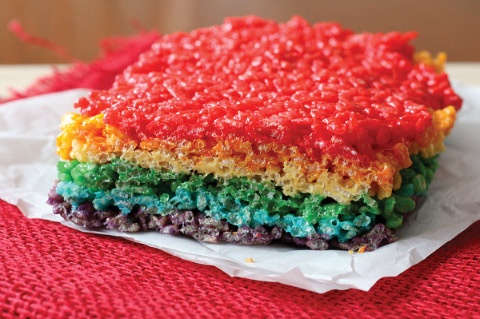 This clever spin on the average Rice Crispy treat will be a hit with the kids as they get to experiment with food coloring. Use this as a family-wide activity and let cooks choose their own color layers. Check out the recipe and let the fun begin!
More family-friendly snack ideas
Cheap and healthy kid lunches
Easy on-the-go vegan snacks
Best party dip recipes