Your favorite foods, snack-sized
When it comes to your favorite go-to foods, the only way to make them better is to enjoy them bite-sized!
Here we downsize some of the classics into adorable mini treats that hungry guests and tiny hands alike can enjoy.
Mini taco bowl appetizers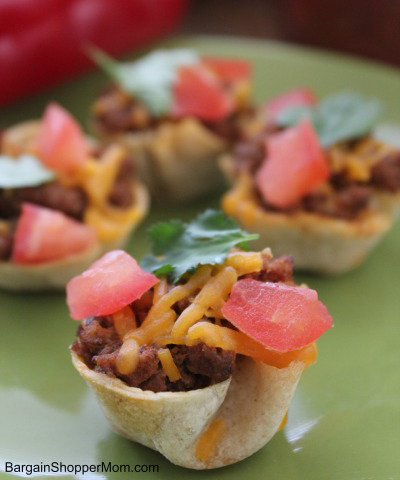 Try these mini taco bowls from BargainShopperMom, but be sure to make a bunch — they tend to disappear quickly!
Mini quiche bites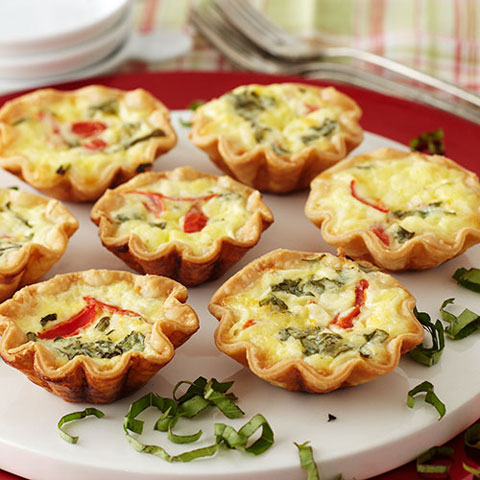 This tasty meat-free recipe makes a nice light snack, or a great appetizer to pass around for a brunch get-together. Get the recipe from Stonewall Kitchen.
Bite-size caprese grilled cheese sandwiches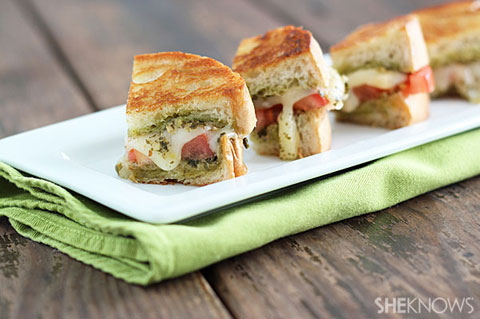 These mini caprese grilled cheese sammies are perfect for tiny hands, as well as those reaching for a second helping. Get the recipe.
Butternut squash soup shooters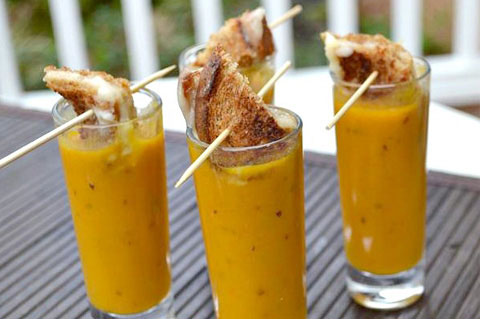 These sassy little butternut squash soup shooters will hit the spot, giving you the perfect combination of sweet and savory in one dainty sip!
Hamburger sliders with cranberry chutney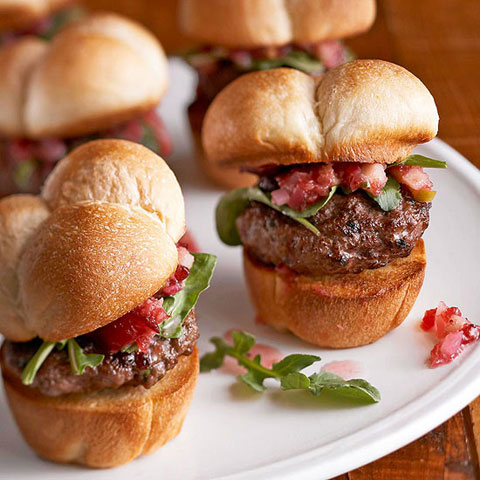 Wow your guests with these yummy treats from Better Homes & Gardens! They'll love the tangy twist from the cranberry sauce!
Bite-sized spring rolls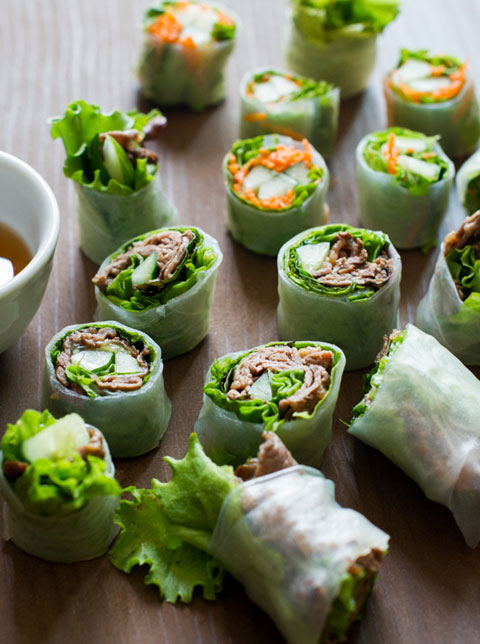 These tasty bites from WhiteOnRiceCouple bring color and freshness to the table and can be served in a variety of combinations.
Mac and cheese bites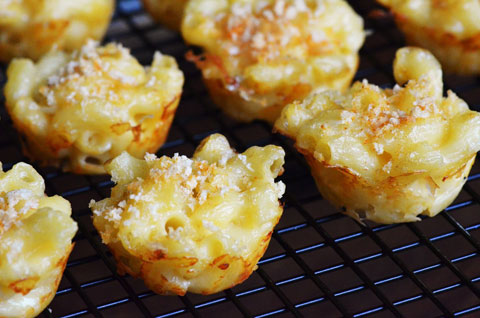 Try this mini version of everyone's favorite comfort dish. They're easy to make, and fun to eat! Get the recipe on Tango-Mango.
Bite-sized mini tomatoes with guacamole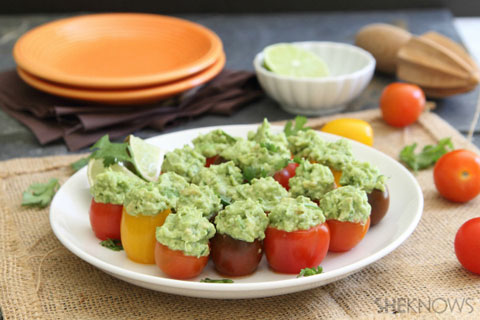 The fresh tomato crunch combined with creamy guacamole make these tasty snacks truly addictive! Check out the recipe now to get the party started. Olé!
Mini BLT pizzas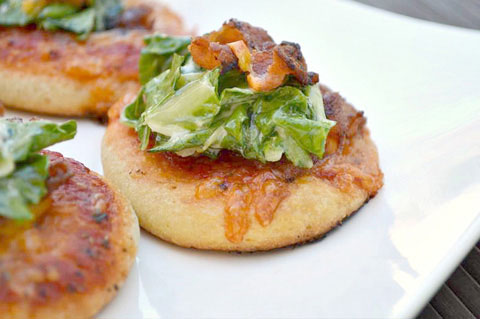 Tiny hands will be reaching for these mini BLT pizzas as soon as they come out of the oven. Serve 'em up with a side of ranch for dipping.
Don't forget dessert!
Mini cherry cheesecakes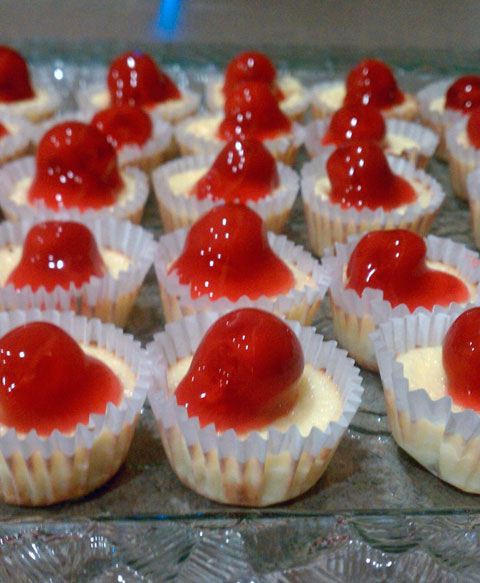 Treat your sweet tooth to a bite of these delicious mini cheesecakes from Texas Farmer's Daughter! Top them with cherries, or offer a variety with fresh blueberries and peaches.
Chocolate and peanut butter shooters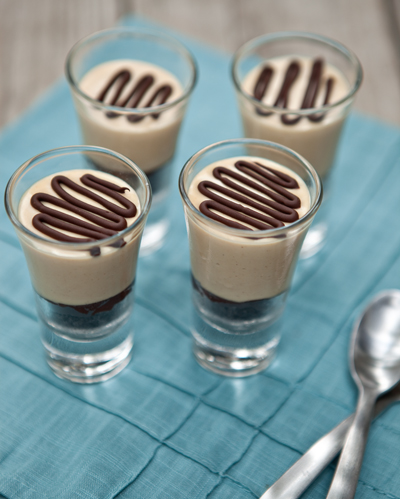 These chocolate peanut butter shooters are small enough to be guilt-free, but packed with enough flavor to satisfy your sweet tooth.
More family-friendly snack recipes
3 Easy stuffed celery ideas
Party-sized snack recipes
7 After school snacks with veggies