17 Make-ahead breakfasts
Want to hit the snooze button and still have time for a wholesome breakfast? Getting a few extra minutes of sleep doesn't have to mean cold cereal for breakfast. Try one of these make-ahead recipes so you can stay in bed!
Make-ahead breakfast muffin recipes
Muffins can be made on the weekend and stored in the freezer for quick weekday breakfasts. Cool muffins completely before placing in freezer bags. Label each bag with the date before popping in the freezer. (Make sure you use them within three months!) To reheat, microwave unwrapped muffin on high for 30 seconds or wrap in aluminum foil and heat in the oven at 350 degrees F for 10-15 minutes.
Almond poppy seed muffins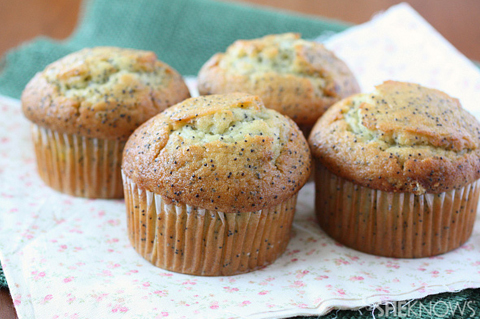 No egg banana bread muffins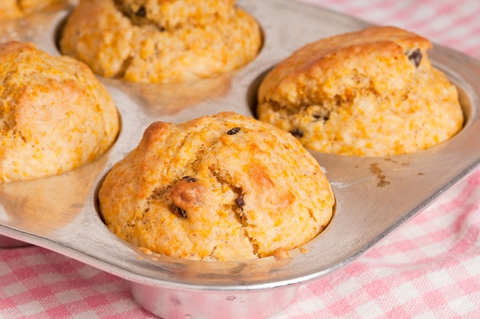 Flourless coconut banana muffins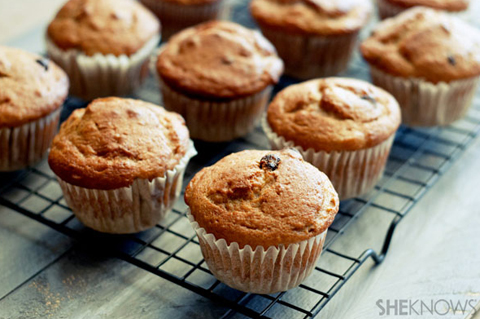 Copycat Panera cobblestone muffins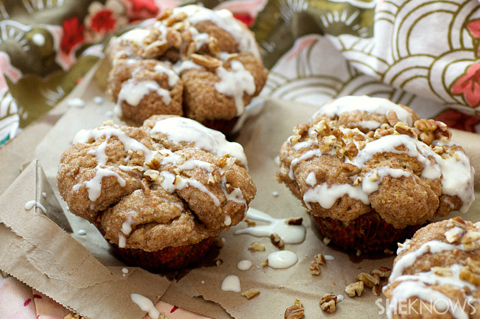 Make-ahead breakfast in a jar recipes
Mason jars are the perfect vessels for make-ahead breakfasts like yogurt parfaits and overnight oats. Designate a shelf in the fridge for these grab-and-go breakfasts and let kids (and grown-ups) help themselves!
Make-ahead fruit and yogurt breakfast parfaits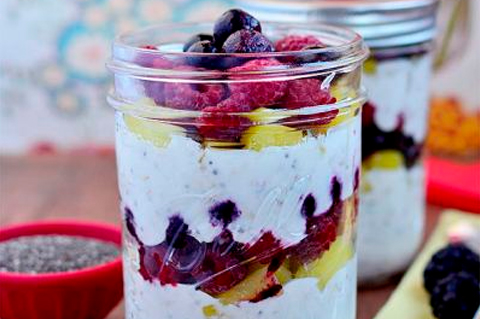 Peaches 'n cream overnight breakfast jars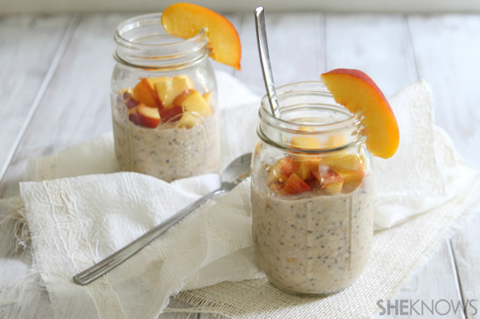 Overnight oats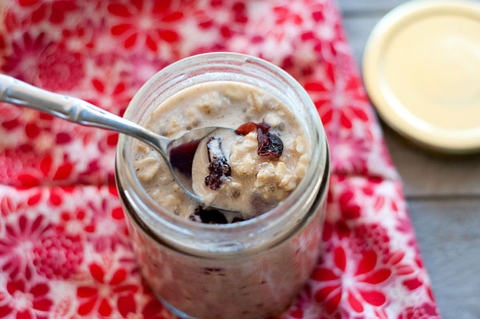 Apple quinoa parfait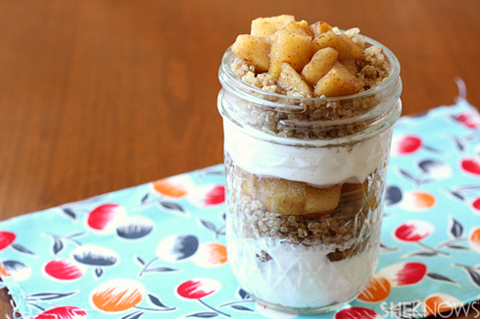 Make-ahead egg recipes
You may not have time to whip up a fancy egg dish in the morning, but you can still enjoy a hearty breakfast of scrambled eggs, frittata or quiche. These make-ahead egg dishes will keep in the refrigerator for up to five days. Just pop in the microwave or toaster oven for a quick warm-up.
Savory breakfast frittatas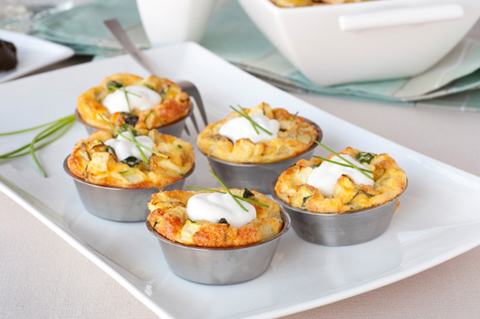 Grab & go scrambled egg cups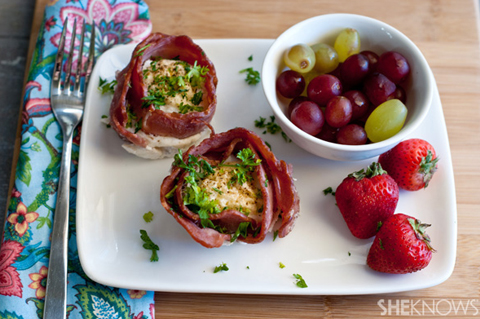 Ham, egg & cheese breakfast bread pudding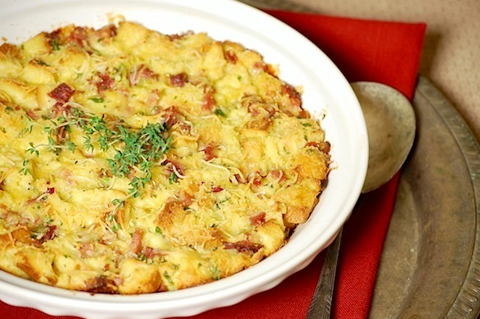 Artichoke quiche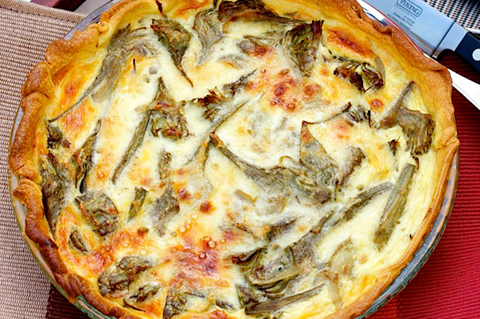 Make-ahead pancake recipes
Think pancakes are only for the weekend? Think again! Make a double batch and store the extras in the freezer. Slip a sheet of wax paper in between each layer and seal in an airtight freezer bag labeled with the date. Pancakes will keep in the freezer for up to six weeks. To reheat, microwave for 60 to 90 seconds at full power, warm in a 375 degree F oven for 8-10 minutes, or let them come to room temperature, then heat in the toaster.
Banana-buttermilk and flaxseed pancakes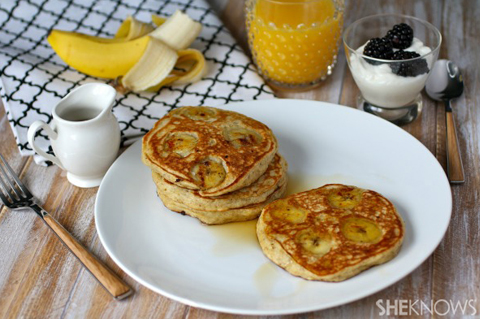 Veggie-packed pancakes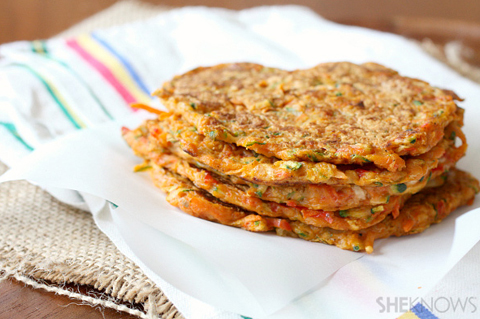 Apple ring pancakes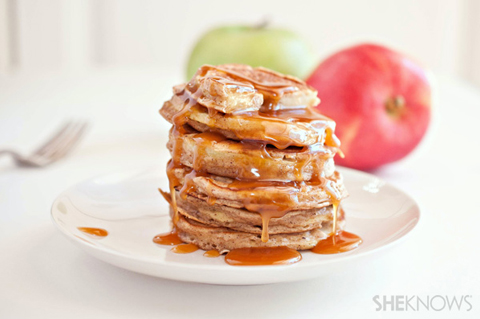 Carrot cake pancakes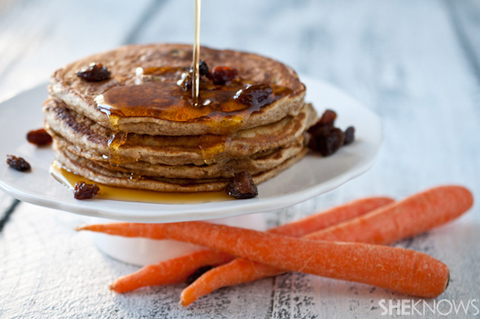 Ultimate blueberry ricotta pancakes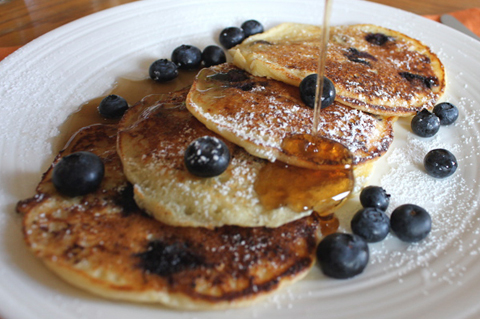 Quick tip:
Forgot to plan ahead? With Jimmy Dean breakfast bowls and sandwiches in the freezer, you can have a hearty meal on the table in under five minutes.
More breakfast ideas
10 Breakfasts you can make in a mug
12 Breakfasts you can eat in the car
10 Breakfasts you can brown-bag