10 Simple hard-boiled egg breakfasts
Quick, healthy and delicious, hard-boiled eggs can't be beat. Eat them plain or get creative with these 10 hard-boiled egg breakfast recipes.
Bento box breakfast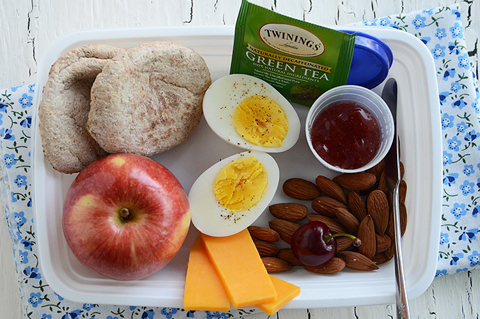 This bento-style breakfast, inspired by Starbucks' protein plate, includes a hard-boiled egg, fruit, nuts and mini pitas.

Bacon deviled eggs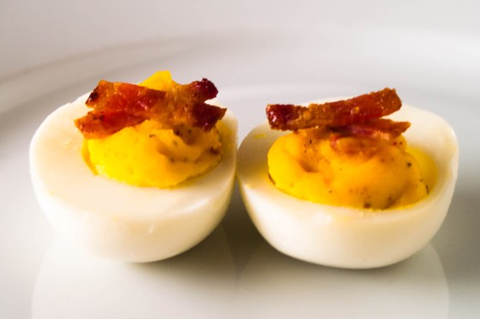 Deviled eggs get the breakfast treatment when topped with crumbled bacon.

Breakfast burrito panini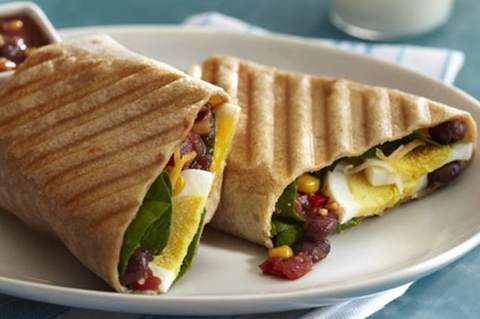 Sliced hard-boiled eggs add flavor and protein to these spicy breakfast burrito paninis.

Avocado egg salad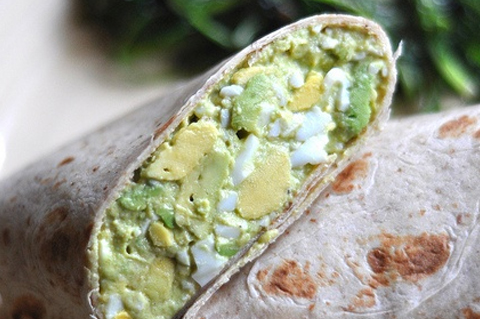 Avocado and curry powder turn ordinary egg salad into something special in this easy recipe. Wrap in whole-grain tortillas for a grab-and-go breakfast.

Hard-boiled egg breakfast melts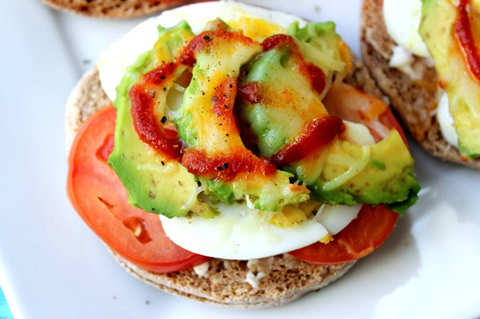 While most breakfast sandwiches include scrambled or fried eggs, this version features hard-boiled eggs — a great time-saver on rushed mornings.

Paleo bento box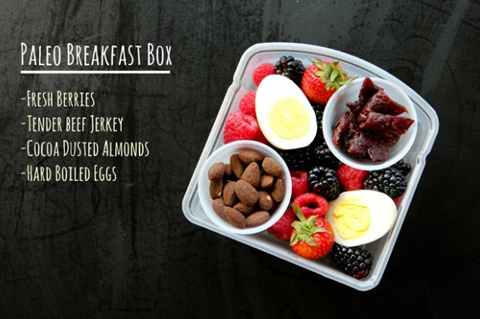 If you're avoiding carbs or trying a Paleo diet, pack up a few breakfast boxes like these for an easy and healthy morning meal.

Tuna avocado egg salad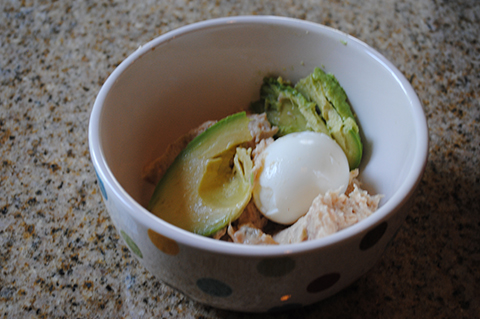 Tuna, avocado and a hard-boiled egg are all you need to mix up a quick breakfast that's rich in protein and healthy omega-3s.

Paleo smoky egg and bacon salad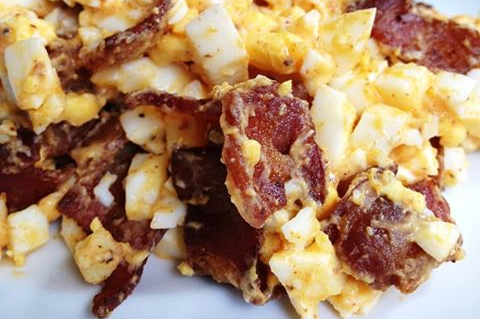 Mmmm. Bacon. Our favorite breakfast meat mixes and mingles with hard-boiled egg in this simple and tasty breakfast recipe.

Heart-shaped eggs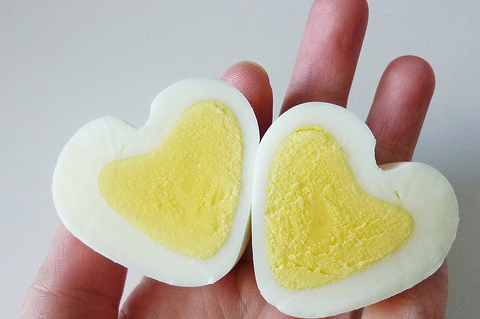 Show your love on Valentine's Day (or any day) by pressing a warm hard-boiled egg into a heart shape.

Crescent-wrapped Scotch eggs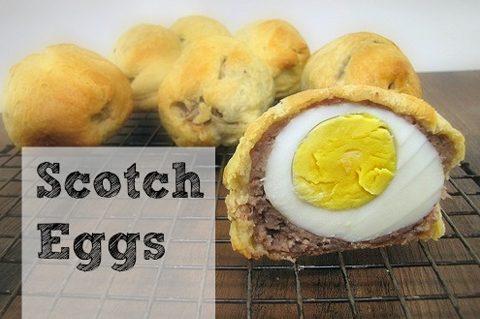 This updated Scotch egg recipe uses crescent rolls in place of breadcrumbs and replaces frying with baking.

Quick tip:
More breakfast ideas
Time-saving tricks for a big family breakfast
12 Breakfasts you can eat in the car
10 Breakfasts you can brown-bag