Time-saving tricks for a big family breakfast
Feeding a crowd? Get breakfast on the table in a flash with these time-saving tips and tricks.
Cook bacon in the oven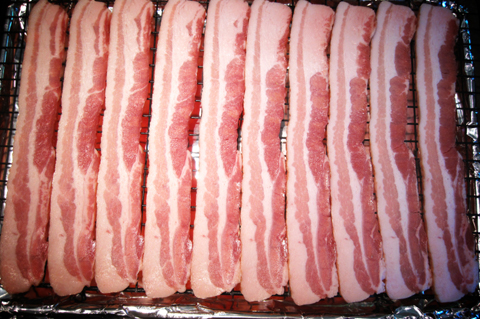 Love bacon but hate slaving over a splattery skillet? Cook your bacon in the oven instead! Cover a cookie sheet with aluminum foil, place uncooked bacon on top, then bake for 20-25 minutes at 375 degrees F. Transfer cooked bacon to a paper towel-lined plate, and you're done. Perfect crispy bacon with no greasy mess. Just wad up the aluminum foil and toss in the trash. Make extra and store in the freezer for bacon on demand.
Bake eggs in a muffin pan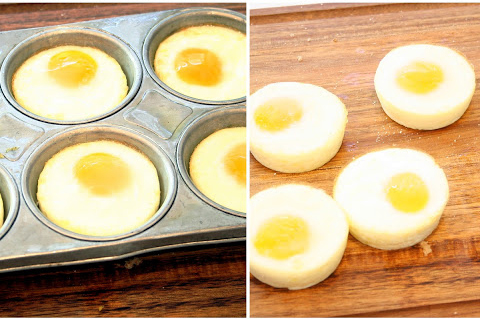 It feels good to treat the family to a hearty egg breakfast, but when you're feeding a crowd, cooking eggs on the stovetop can be a hassle. Good news. If you have a muffin pan, there's an easier way. Spray the pan with Pam, crack an egg in each cup and bake at 300 degrees F for 25-30 minutes.
Make breakfast sandwiches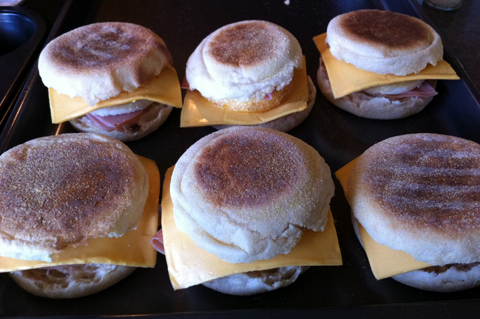 Make your own breakfast sandwiches in a snap with baked eggs (see muffin pan egg instructions above), English muffins, cheese and ham or bacon. Assemble sandwiches, wrap individually in foil and place in a sealable bag in the freezer. On rushed mornings, you can toss in the toaster oven at 350 degrees F for 20 minutes while everyone's getting ready.
Waffle bar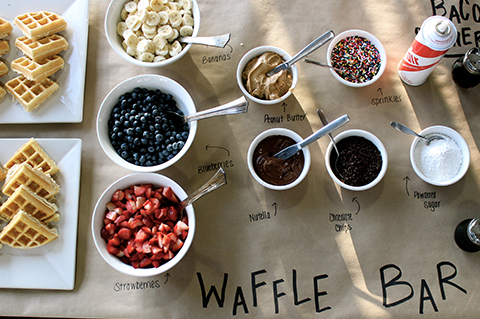 Take a cue from the hotels and feed a crowd quickly with a waffle bar, yogurt bar or oatmeal bar. Set out the toppings and let everyone help themselves to the good stuff.

Use make-ahead recipes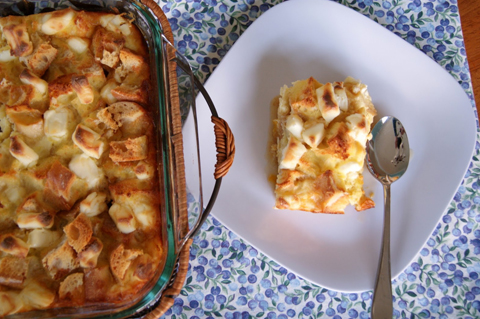 Plan ahead and gather a few trustworthy make-ahead recipes like this peaches and cream French toast. All ingredients are assembled the night before, then in the morning, just pop in the oven to bake for an hour.
Get creative with your waffle iron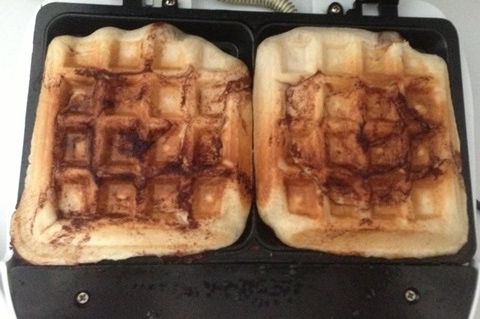 Once you experience the versatility of your waffle maker, you might get a little addicted. Cinnamon rolls, hash browns and even eggs can be cooked in a waffle maker for a fraction of the time they'd take to cook in a skillet or oven. Plus, it's kind of fun to eat food in a "waffley" shape.

Let the slow cooker do the work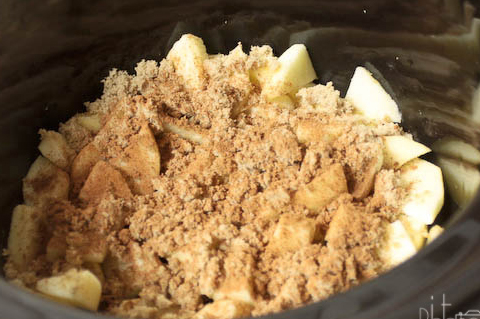 Slow cookers are amazing things, so get yours out of the cupboard and put it to work. Oatmeal, breakfast casseroles, even banana bread can be made in the slow cooker overnight, so breakfast is ready when you are.

Cut pancakes with a pizza cutter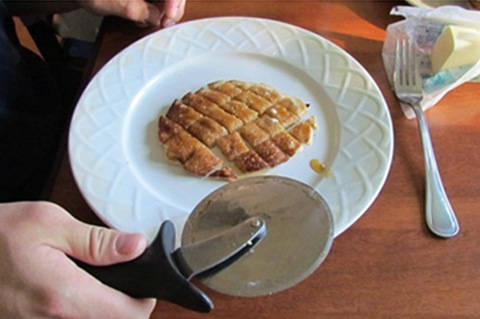 If you're serving hungry pancake lovers who haven't yet mastered their knife skills, a pizza cutter is an excellent way to slice and dice those hot cakes in no time. You'll feel like a ninja warrior as you work your way around the table turning the cakes into bite-sized morsels for the little ones.
Smoothies for breakfast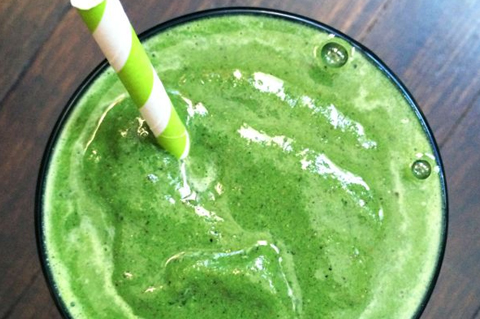 When you're really crunched for time, smoothies are a speedy breakfast choice. This apple ginger green smoothie is sweet, spicy and packed with protein.
More breakfast ideas
10 Breakfasts you can make in a mug
12 Breakfasts you can eat in the car
10 Breakfasts you can brown-bag