12 Breakfasts you can eat in the car
Like to dine and drive? These breakfast foods make it easy to fuel up while you're on the road.
Savory grab-and-go breakfast ideas
Crescent breakfast sandwiches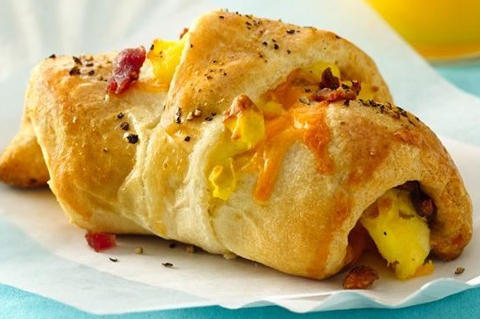 Eggs, cheese and crispy bacon become one-handed road food when wrapped and baked in flaky refrigerated crescent dough.
Breakfast calzones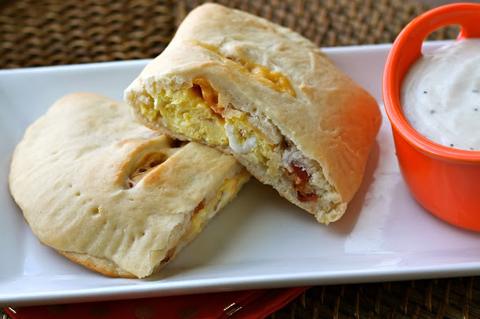 These homemade breakfast Hot Pockets can be baked ahead of time, then heated in the microwave for a quick weekday breakfast.
Egg and cheese breakfast quesadilla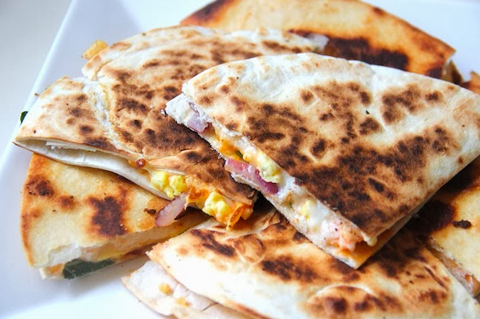 Start the day with a hearty breakfast quesadilla. This one gets a kick of flavor from sautéed red onions and a splash of hot sauce.
Breakfast sandwiches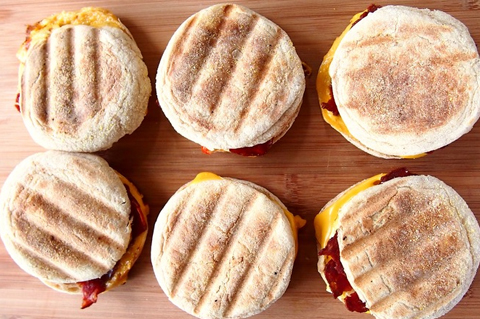 Turkey bacon, whole-wheat muffins and organic eggs and cheese make these homemade breakfast sandwiches a healthy alternative to drive-thru window fare.
Breakfast burritos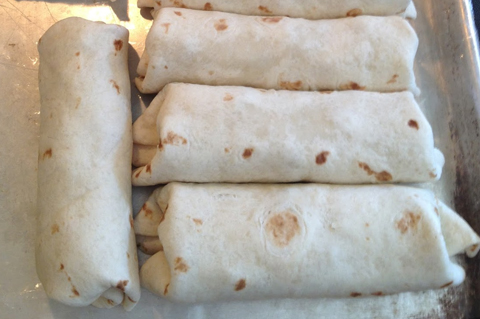 With a batch of egg, cheese and sausage burritos in the freezer, breakfast is a wrap!
Muffin pan frittatas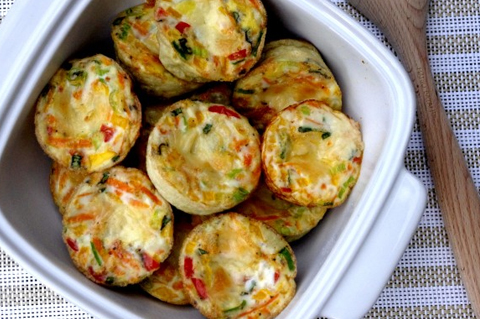 Mini frittatas or egg muffins are easy, healthy and perfect for grabbing on your way out the door. They keep in the refrigerator for up to five days.
Sweet grab-and-go breakfast ideas
Overnight no-cook refrigerator oatmeal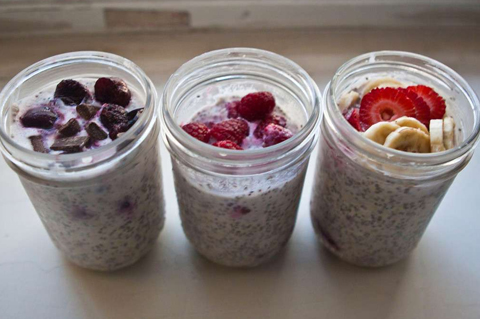 Cup holders aren't just for coffee, you know. Mix up some refrigerator oatmeal in Mason jars for a nutritious and portable breakfast.
Waffle peanut butter sandwich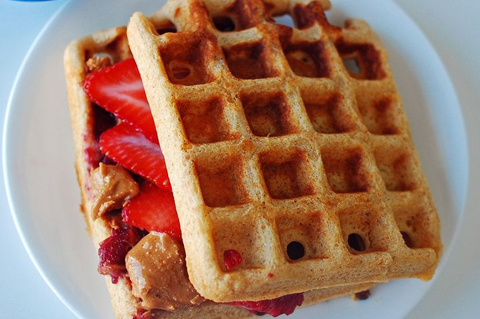 Treat the kids to waffle and peanut butter sandwiches in their lunch boxes and make an extra for your breakfast on the run.
Smoothies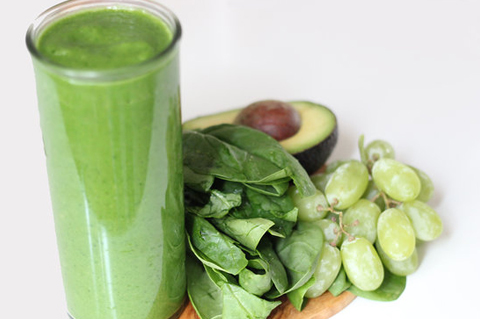 Blend up a green smoothie and enjoy sweet sips in the car. This recipe from celebrity trainer Harley Pasternak includes spinach, pear, grapes, yogurt, avocado and lime juice.
Individual baked oatmeal cups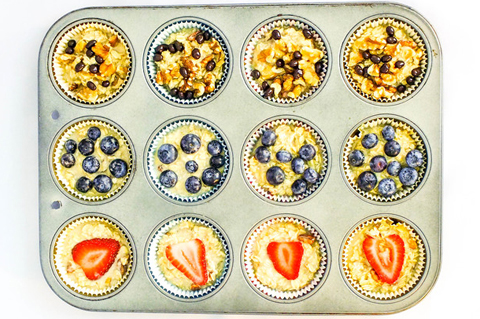 Love oatmeal but lack the time to cook up a big pot of steamy oats? Make these individual baked oatmeal cups ahead of time for easy oatmeal to go.
Breakfast bars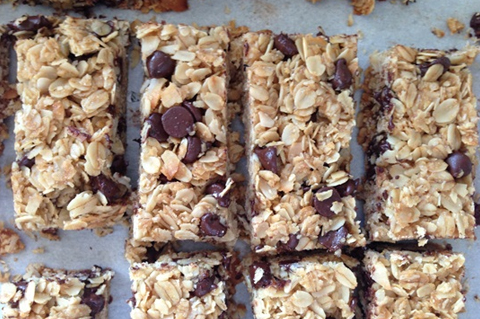 Forget buying sugary prepackaged bars and make your own instead. Homemade granola bars packed with oats, coconut, whole-wheat flour and dried fruit or chocolate chips are a sweet and satisfying way to start the day.
Freezer pancakes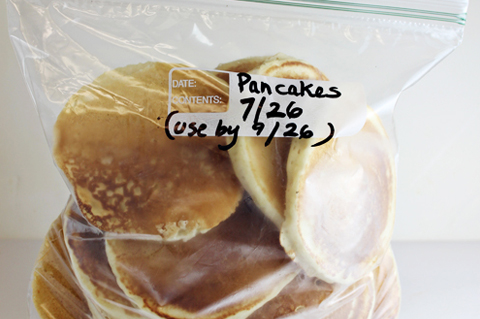 Cook a jumbo batch of pancakes on the weekend and store in freezer bags for hot cakes all week long. Zap them in the microwave or pop them in the toaster for breakfast in a flash. A word to the wise: Skip the messy toppings when taking your cakes in the car.
Quick tip:
Keep a box of Jimmy Dean breakfast items in the freezer for an easy grab-and-go morning meal.
More breakfast ideas
10 Breakfasts you can make in a mug
17 Make-ahead breakfasts
10 Breakfasts you can brown-bag