10 Breakfasts you can brown-bag
No time for a sit-down breakfast? Brown-bag it! These 10 breakfasts can be packed in minutes and eaten on the road or at your desk.
Make your own instant oatmeal packets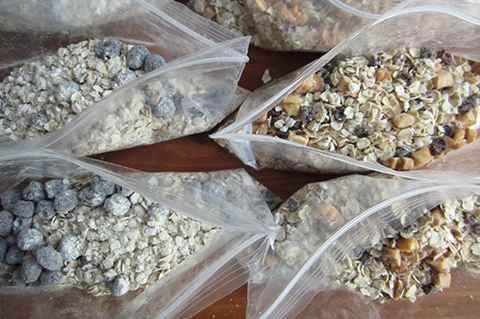 Taking breakfast to work? Instead of store-bought oatmeal packets, assemble your own DIY instant oatmeal.

Freeze-ahead smoothies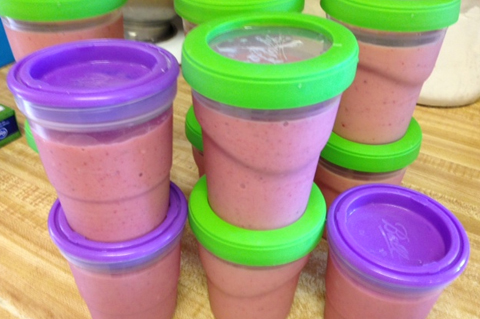 Instead of making a mess with the blender every morning, blend up a big batch and freeze in Ball Freezer Jars. Grab one on your way out the door and let it defrost during the morning commute.

Apple dippers with yogurt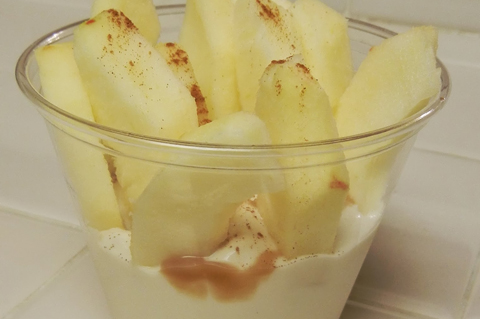 Sliced apples, Greek yogurt, caramel sauce and cinnamon are all you need to make these apple dippers to go. Use a lidded container (or cover tightly with plastic wrap) to avoid a mess.
Peanut butter apple wraps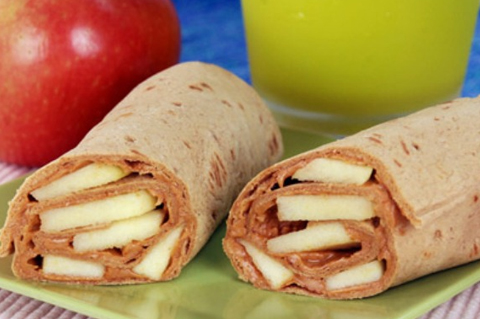 Peanut butter, apple slices and honey make a delicious breakfast when wrapped in a whole-grain tortilla. And if hunger strikes on the road, they're easy enough to munch while you drive.
Breakfast scones

These buttery vanilla scones are the perfect breakfast indulgence — especially when topped with raspberry jam.
Waffle sandwich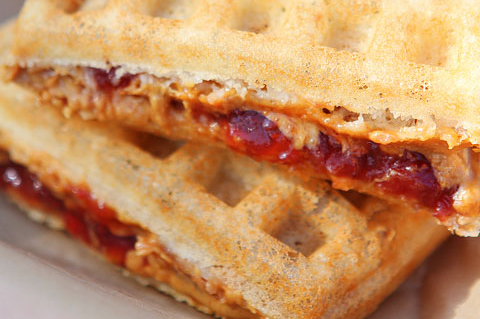 Waffle sandwiches are addictively delicious and super easy to pop in a plastic bag as you dash off to work. Peanut butter, honey and bananas, ham and eggs or even Nutella and strawberries are all fine choices for sandwich fillings.
Egg muffins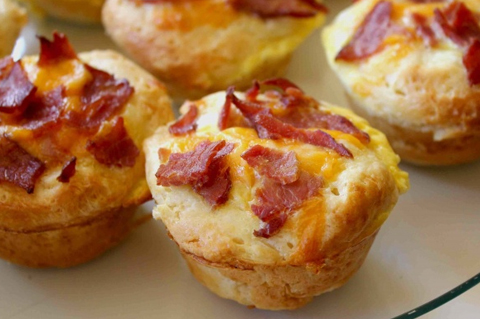 These breakfast cuties are made with all your breakfast food faves — bacon, eggs and cheese, oh my.
Breakfast cookies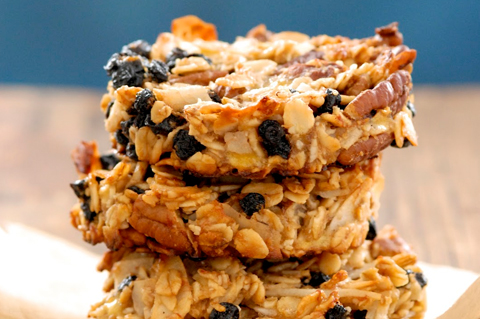 Hearty and sweet, these healthy oatmeal breakfast cookies are the perfect morning treat.
Paleo banana almond bread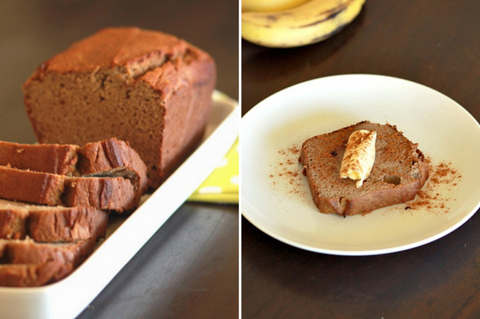 Your search for a low-calorie, low-sugar banana bread recipe is over. This no-sugar version uses bananas and dates for sweetness and has just 150 calories per slice.
Homemade toaster pastries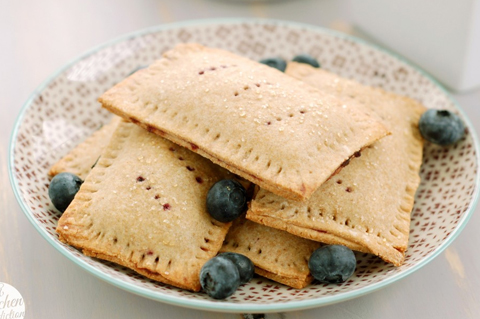 Forget the fructose-laden store-bought pastries and make your own instead. Whole wheat flour and fresh blueberries make these homemade toaster pastries healthy and delicious.
Quick tip:
Snap top containers like Sistema Klip It make it easy to box up bento-style breakfasts or lunches.
More breakfast ideas
10 Breakfasts you can make in a mug
12 Breakfasts you can eat in the car
17 Make-ahead breakfasts