Dinner Shortcuts: 30-Minute ham and potato soup
Soup doesn't need hours to cook. This simple 30-minute potato and ham soup is ready in no time.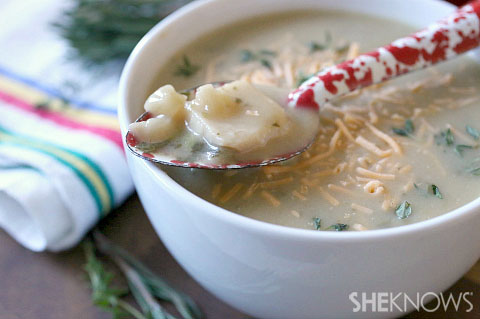 Potato soup might seem like something that can't be ready in 30 minutes but it can! This quick and easy recipe adds in lots of ham, fresh herbs and large hunks of soft potato. If you like your soup to be super creamy, you can puree it further or leave it chunky. Serve with a sprinkle of cheese and fresh herbs.
30-Minute ham and potato soup
Adapted from Taste of Home
Yields 4 servings
Ingredients:
2 cups cubed red or yellow potatoes
Chicken stock
1 cup cooked diced ham
1 medium yellow onion, diced
1/2 teaspoon fresh thyme leaves
3 tablespoons butter
3 tablespoons flour
Salt and pepper, to taste
3 cups milk
1 cup shredded cheese, for topping
Directions: 
In a large pot, add potato and cover with chicken stock. Cook until soft and drain.
In the same pot add butter and melt. Once the butter is melted, add in ham, yellow onion and thyme. Saute until the onion is translucent.
Sprinkle the flour onto the ham mixture and stir.
Slowly whisk in milk until the mixture is smooth. Simmer gently until the mixture starts to thicken.
Add in cheese and potatoes. Stir until the cheese is fully melted and the potato is combined. At this point you can serve the soup or use a handheld potato masher to mash a few of the potatoes in the pot. This will make for a creamier soup. If the soup seems too thick, you can thin it out with a few splashes of chicken stock.
More Dinner Shortcuts recipes
Corn dog muffin recipe
Taco mac casserole recipe
Oven baked meatball sub recipe