3 Fun Super Bowl treats & snacks for kids
Can't get a babysitter for this year's Super Bowl? Don't cancel your party and instead make a few of these amazing kid-friendly dishes instead. Your adult friends will love them as much as the kids do!
Even if you don't care about football, you'll go to a party for these cute snacks and sweets! Adorable little meatloaves, rocky road brownies and amazing stuffed potato pigskins will make your party a big hit with kids, adults and that weird guy that shows up every year for the free food.
Mini football meatloaves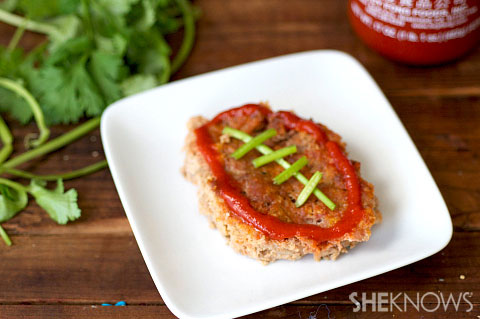 Recipe slightly adapted from Hunt's
Serves about 4
Ingredients: 
1 pound ground turkey
1 can tomato sauce
1 large egg
1/2 cup breadcrumbs
1/2 medium onion, chopped
1 clove garlic, minced
1/4 cup ketchup
Chives
Salt and pepper
Directions:
Preheat oven to 375 degrees F. Grease a large 9 x 13-inch baking dish with nonstick cooking spray.
In a large bowl, mix the turkey, tomato sauce, egg, breadcrumbs, onion, garlic and ketchup. Mix to combine. Stir in the salt and pepper.
Press the mixture into the baking dish. Bake for about 35 to 40 minutes, or until fully cooked. Use a football cookie cutter and cut out shapes.
Outline the footballs with ketchup. Make laces out of chives.
Rocky road brownies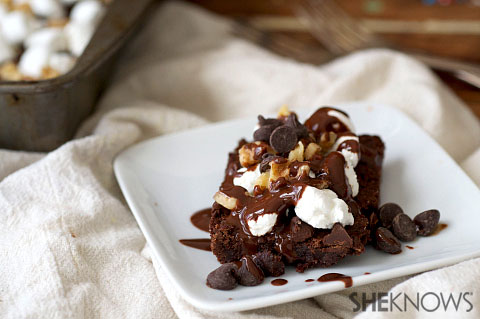 Yields about 16. Slightly adapted from Betty Crocker.
Ingredients: 
10 tablespoons unsalted butter
1-1/4 cups sugar
3/4 cup unsweetened cocoa powder
1/2 teaspoon vanilla extract
2 large eggs, room temperature
1/2 cup all-purpose flour
1/4 cup chocolate chips
Dash of salt
1-1/4 cups chopped marshmallows
3/4 cup chopped nuts
1 cup chocolate chips
Directions: 
Melt the butter in a large saucepan over medium heat. Add the sugar and cocoa powder. Heat on medium and whisk until thick, creamy and smooth. Remove the mixture from the heat and chill slightly for about 5 minutes. Mix in the eggs, vanilla and flour, stir to combine.
Grease an 8 x 8-inch baking dish with nonstick cooking spray. Pour the batter into the baking dish. Bake for about 22 to 24 minutes. Let cool slightly. Top with marshmallows, chocolate chips and chopped nuts.
Stuffed potato pigskin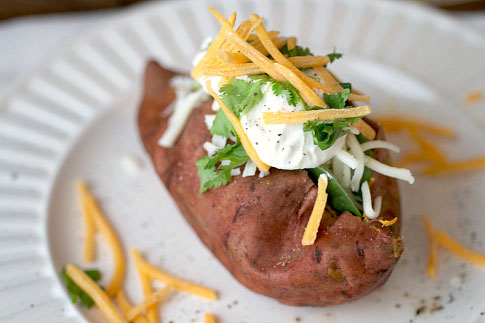 Serves about 4
Ingredients:
4 sweet potatoes
4 tablespoons unsalted butter
1/2 cup shredded mozzarella cheese
1/2 cup shredded cheddar cheese
4 tablespoons sour cream
Chopped cilantro or chives
Salt and pepper
Directions: 
Preheat oven to 400 degrees F. Prick the potatoes with a fork and place on a baking sheet. Bake for about 45 minutes, or until soft.
Slice the potato in half and carefully fold with your hands. Scoop the potatoes out of the center and mash with the butter and mozzarella cheese. Scoop the potatoes back into the skins. Top with cheddar cheese, 1 tablespoon of sour cream, chopped cilantro and salt and pepper.
More Super Bowl recipes
3 Taco recipes for Super Bowl 2012
Vegan Super Bowl recipes
Super Bowl Sunday turkey chili