Roasted cherry sauce
Roasted cherry sauce can be made year-round using delicious frozen or fresh cherries. Enjoy on top of oatmeal, yogurt, ice cream or simply from a spoon!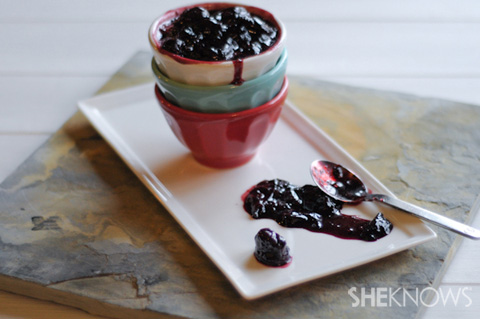 Roasted cherry sauce
Serves 4
Ingredients:
3 cups pitted cherries
2 tablespoons sugar
2 tablespoons lemon juice
Directions:
Preheat oven to 425 degrees F.
Toss the ingredients together on a baking sheet.
Roast at 425 degrees F for 20 to 25 minutes, stirring twice halfway through.
Serve hot, at room temperature or cold.
More fruit sauce recipes
Vegan fruit sauce
Orange sauce fruit salad
Sunshine fruit sauce