Skinny grapefruit mocktails
Skinny grapefruit mocktails are full of sweet and bitter notes, but perfect for anyone to drink. Be sure to make a double batch!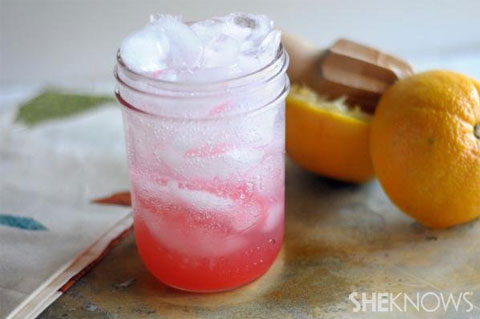 Skinny grapefruit mocktails
Serves 4
Ingredients:
2 cups ruby red grapefruit juice, freshly squeezed if available
1 liter club soda
2 tablespoons stevia or preferred zero-calorie sweetener
1 whole lime, cut into wedges
Directions:
Combine the grapefruit juice and sweetener until the sweetener has dissolved.
Fill 4 glasses up with ice.
Divide the grapefruit juice evenly among the glasses.
Pour the club soda evenly into each glass.
Finish with a squeeze of lime juice.
More refreshing mocktail recipes
Frozen fall mocktails
Refreshing summer mocktails for kids
3 Mocktails for Mardi Gras